A significant trend in 2022 is making the old feel brand new again, and what better way to bring this look into your home than with a midcentury modern design. This blast-from-the-past aesthetic first arose in the mid-20th century, and it has continued to dominate the design world ever since — and rightfully so!

As a reflection of its 1930s–60s influences, midcentury modern focuses on:

-Functionality
-Bold and bright colours
-Simplicity and cleanliness
-Cleverly placed contrasts

If you're looking to bring that vintage feel into your home, here are some tips on using tiles to nail that classic midcentury modern look.

Match your tiles with your wooden elements

One of the defining materials of midcentury modern is wood. You'll want to create an organic relationship between your wood and tiles so that one doesn't overpower the other.

Use nature-inspired tones to create harmony between your palettes, then tie them together with warmer accents.

A benefit to this is that choosing nature-like colours in darker shades can help prolong the necessity to clean tiles, as these tones can help hide dirt. (But we think that tile cleanliness is essential, so be sure to know how to get the best clean!)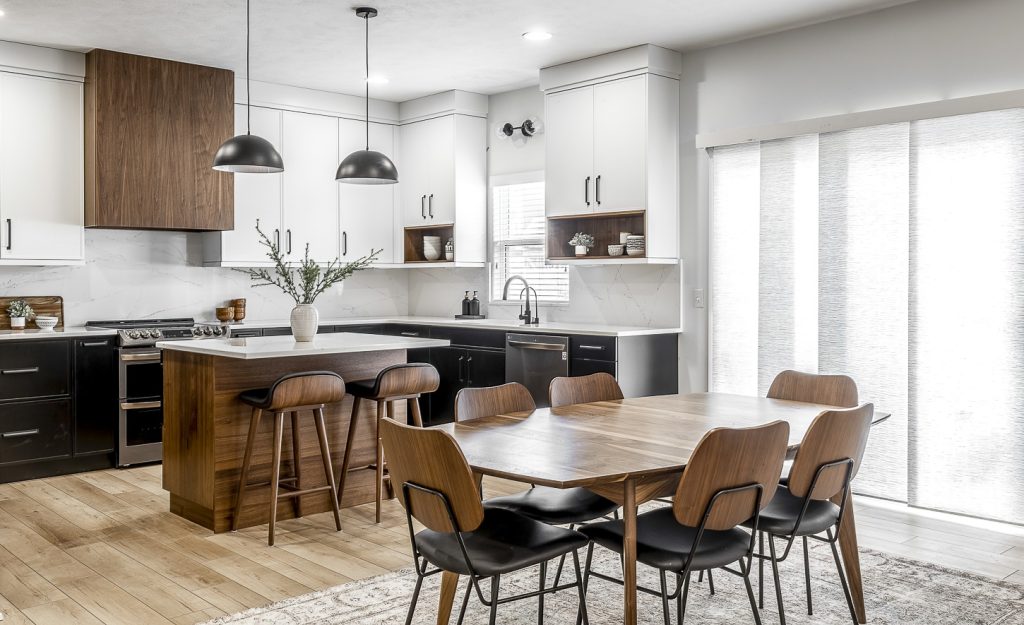 Choose colours that pop

Colour plays a vital part in the midcentury modern aesthetic, and making the right colour choices can elevate the look and feel of each room. These choices can range from brighter 1950s tones or the earthy vibes of the 1960s (which happen to be one of our top trends for 2022).

You might consider embellishing your bar area with mustard or pale pink tiles to make your tiles stand out or choosing a rich green or tangerine to make your kitchen backsplash feel bolder.

Contrast can also make the look pop. Try using black and white tiles in a checkered pattern to give your kitchen or bathroom that retro 1950s feel.

Experiment with tile shapes and designs

Avoid restricting yourself to square or rectangular tiles. Geometric shapes are a staple in any midcentury modern home and can help create inspiring mosaics that give off that eye-catching, timeless feel. Consider using:

-Hexagon/honeycomb tiles (like our Arvex Honeycomb Silver Ice 12X12 Hexagon Tile)
-Circular tiles (like our Lumiere Black 1" Penny Round Gloss Ceramic Mosaic Tile)
-Octagon dot tiles (like our Retro Octagon Matte White With Black Dot 2X2 Ceramic Floor and Wall Tile)
-Other miscellaneous shaped tiles (like our Geoscapes White 3" Lantern Gloss Ceramic Wall Tile)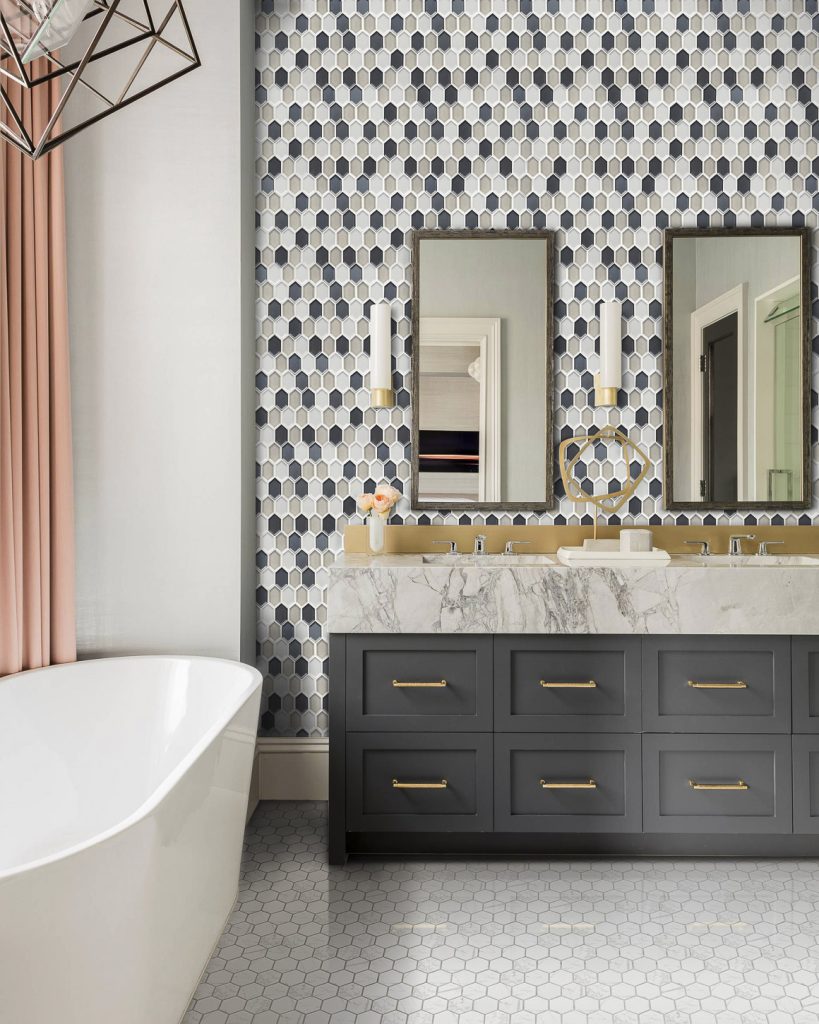 If you have a particular affinity for rectangular tiles, think about changing their direction or how they lay to help stray from conventional tile arrangements.

Pay attention to the details 

It can feel overwhelming when you envision your space being filled with unfamiliar colours or new tile shapes. An essential aspect of midcentury modern is cleanliness. Avoid adding pieces or accent colours for the sake of it. Instead, let every detail breathe in the space. Find the balance between too quiet and too loud.

A strategic way to maintain peace in your home is by designating spaces for specific aspects of midcentury modern. If your living area features more wood pieces, keep your tile choices more akin to the bohemian 1960s era to avoid washing out your furniture and keep the punchy colours and funkier tiles in the kitchen or bathroom.

If you have any questions, give us a call or see us at any of our locations! Here are some more photos to inspire your midcentury modern reno.