The Tile Town Difference has made us the leading Canadian-owned and family-operated tile business since 1971. We are excited to celebrate our 50th year of service by providing Western Canada with a unique selection of wall, floor, and surface tiles along with our best-in-class customer service.

Looking for a store near you? Here's where to find us!

Tile Town began with two locations serving the communities of Vancouver and Victoria, building a reputation for being experts in the tile and design space. After running the business for 40 years, the original owners were ready to pass the Tile Town legacy over to someone who shared the same customer service values and commitment to serving the community.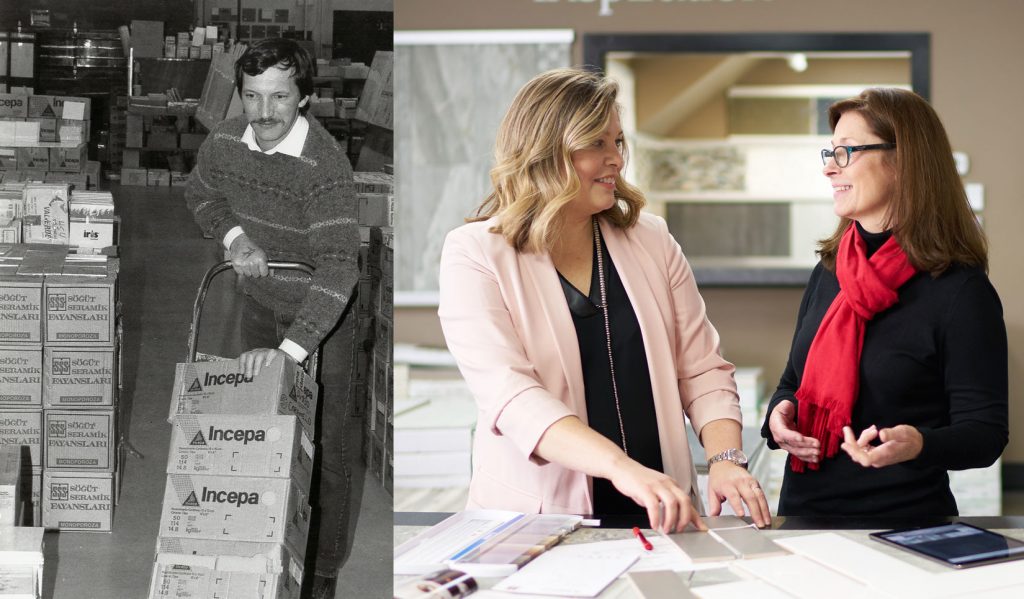 Mike Scardina, Tile Town President, and Owner purchased the business in 2010, ready to take the torch and continue building a community of tile and design experts: "Tile Town isn't a big-box retailer; we're a small, family-owned business. Having employees with tenure is critical from design and installation to customer relationships in our business."

As with many businesses this past year, when COVID-19 hit, Tile Town, too, needed to pivot and adapt.
This led to the development of our new online Room Visualizer tool, which helps consumers find the perfect tile for their next project. Users can upload photos of their rooms and select tiles and wall colours to design their space, all from the comfort of their own homes. Tile Town design consultants and experts can then help bring this vision to life. 
With the introduction of our Room Visualizer tool, we are excited to announce some additional changes to our services, products, and offers!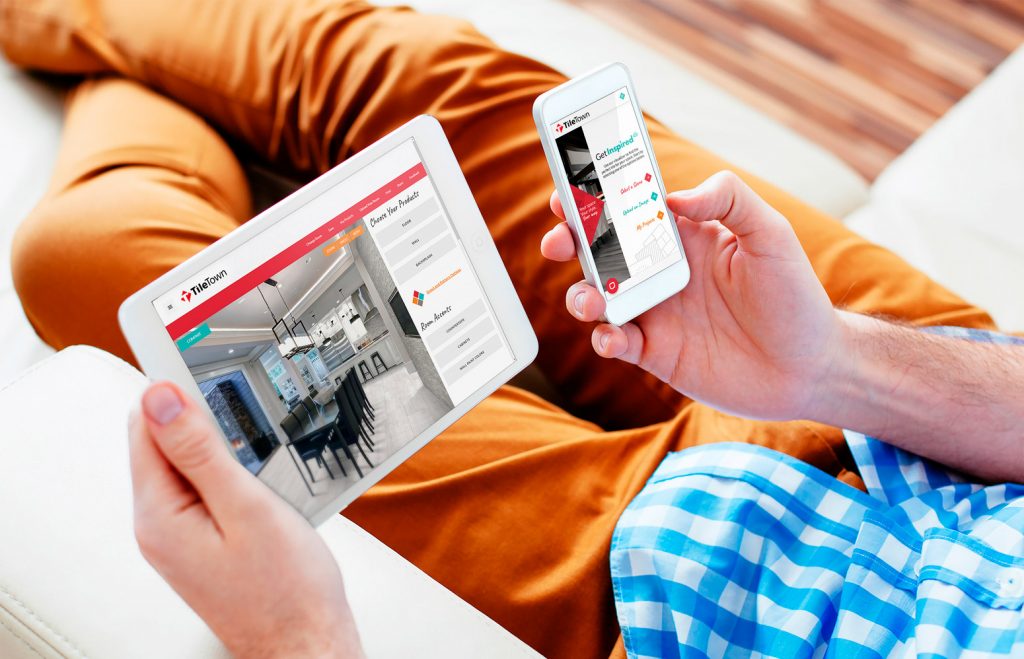 Over the next several months, Tile Town will roll out a new and improved Town Square. This one-stop design hub will allow you to start your project from home, upload images, try tiles on, connect with our consultants and more.
Thank you for letting us be a part of your design journey, we're excited to continue serving and being your tile experts for the years to come.