Selecting the right tiles for your next big project can be a daunting task, especially when you consider how many different tile sizes there are. With tiles ranging from smaller honeycomb to larger square or rectangular, it can be quite overwhelming knowing the best sized tiles for your living room floors or your newly renovated kitchen.

To help you size-up the perfect tiles for your home-improvement needs, here are some things to contemplate when choosing your tile sizes.

How tile sizes affect room size

Understanding the relationship between tile sizes and your space is crucial for optimizing visual aesthetics. Larger floor tiles in more open areas (like kitchens or dining rooms) can make a room appear much larger.

When you use larger tiles, your eyes travel a longer distance from each tile, which tricks your brain into perceiving a room as bigger. This technique is especially helpful in smaller rooms that you want to visually maximize, or areas that may appear cramped.

In general, larger tiles are also easier to maintain. Because they organically leave fewer grout lines, the necessity to clean is minimized. (But we do recommend that you clean your tiles at least once a week!)

Some floor tiles that can help you achieve this look include: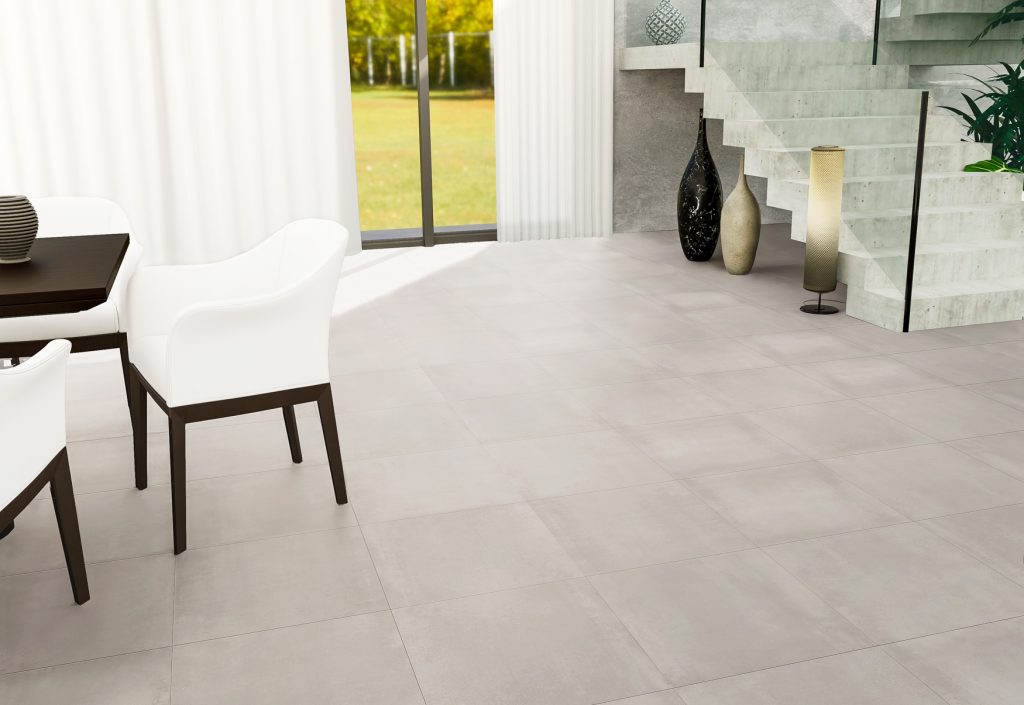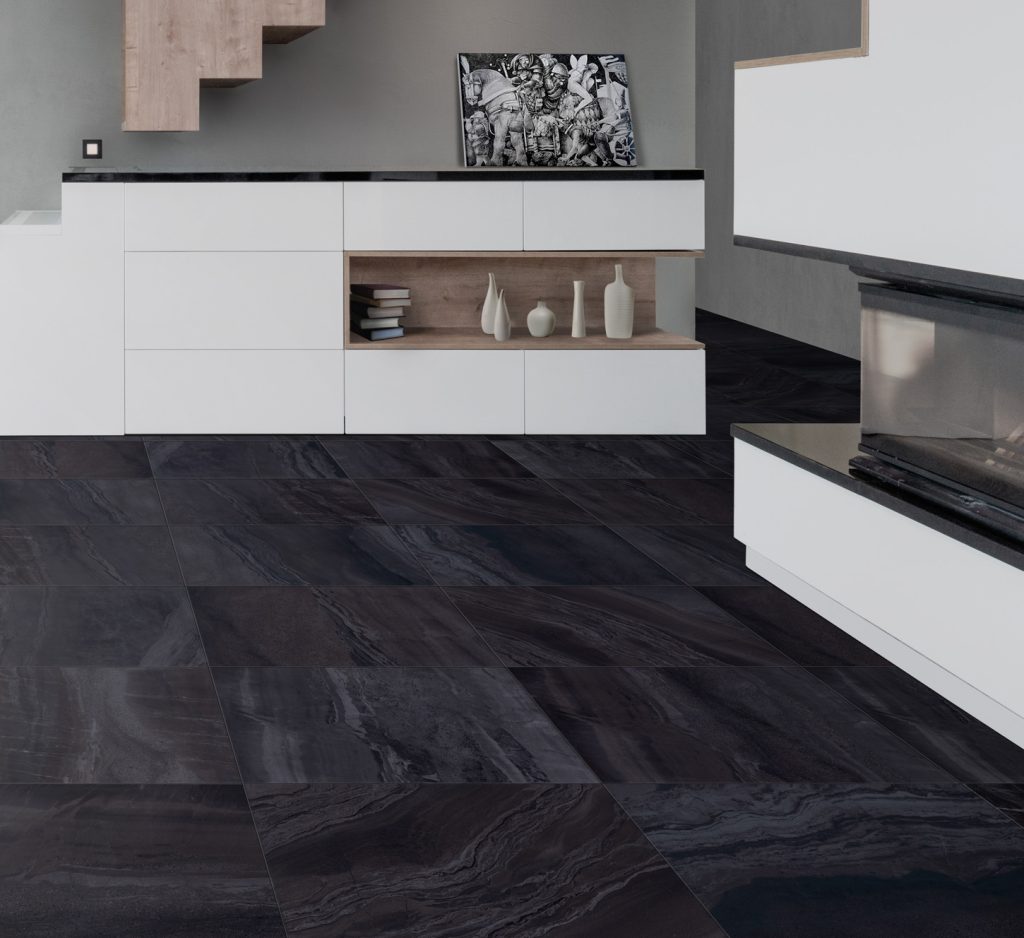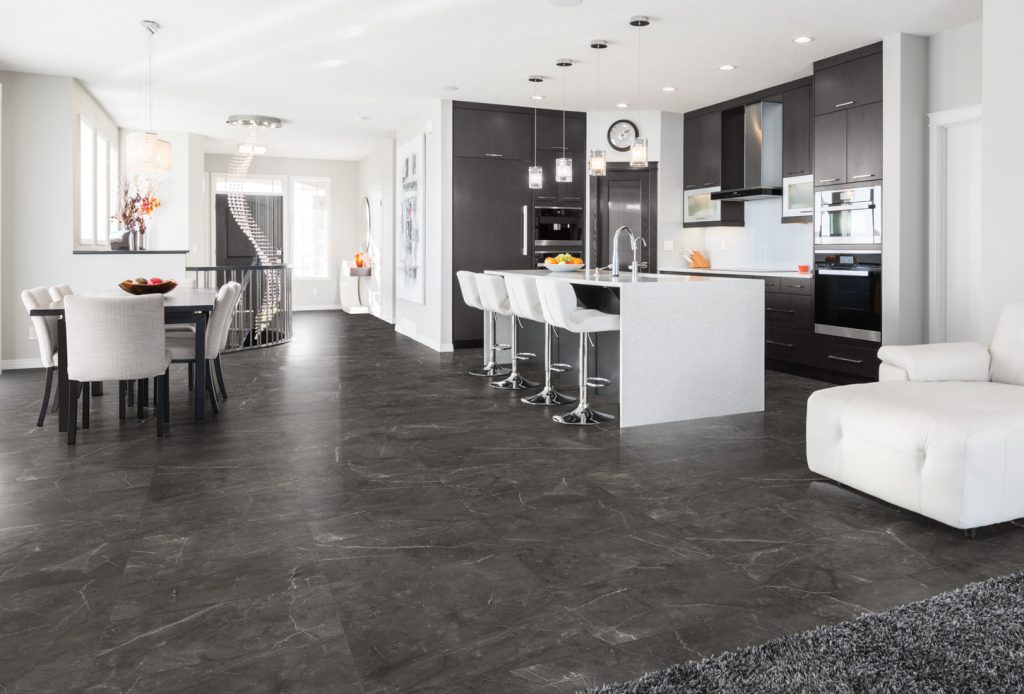 Detailing with smaller tiles

Unlike larger tiles, smaller tiles thrive in accenting more intimate spaces. Compact tiles, such as the Arvex Honeycomb Storm Grey 12×12 Hexagon, are particularly impactful as backsplashes to help streamline your kitchen area. They are also effective in creating mosaic-style layouts that would be unachievable with larger tiles.

Using smaller wall tiles in the shower can make for a sleeker look as well. Consider the tiles in our new spring collection, the Lume Series, and how they stand out at a mere 2.4″ x 9.4".

Another thing to factor in is that smaller tiles will have an easier installation process, seeing as it is less likely you will need to modify your tiles to fit unusual spaces.

Grout lines and tile shapes

Other variables to think about, along with your tile sizes, are the appearance of grout lines as well as tile shapes as a whole. As previously noted, grout lines are less prevalent in areas with larger tiles, given that most space is taken up by the tiles themselves. This can be used to your advantage:

-Larger tiles with fewer grout lines can have a cleaner look, especially when you match the grout colour to the tiles themselves

-Smaller tiles with more grout lines can add complexity and visual texture, which could be useful in plainer areas

Also, tile shapes can also play a part in heightening your selected tile size. Linear tiles (such as the Avant Garde Piombo 8×48 Wood Look Porcelain Tile) will help add depth to a room. Much like with stripes on a shirt, vertically oriented tiles can make your room appear longer, whereas horizontally oriented tiles can make your room appear wider.

If you'd like to see for yourself the impact that tile sizes can have, play around with the Tile Town Visualizer tool, which enables you to experiment with the tiles in various pre-set rooms!