The start of a new year means it's time to give your home a fresh start. And with the new year comes the announcement that has interior designers on the edge of their midcentury modern seats: Pantone's Colour of the Year.

This year, Pantone has chosen Viva Magenta (18-1750) as the colour that will dominate everyone's palettes throughout 2023. Viva Magenta is a mixture of a rich red with hints of purple and pink, and Pantone describes it as encouraging power, strength, and joy. The colour is purposefully animated, riding the balance between warm and cool in a way that represents the versatility of design in the future — all while being ahead of the yearly trends. 

If you want to add versatility and vigour to your home this year, here's how to mix Viva Magenta into your home's aesthetic.

Throw some Viva Magenta on an Accent Wall
An accent wall is a simple way of adding complexity to your dining room or living room walls without overcrowding them with hanging excessive artwork. Whether you're using a splash of paint to isolate the wall, laying an intricately patterned wallpaper, or using tiles to add texture on top of the featured wall colour, an accent wall will help attract attention while still being subtle enough not to overpower the whole room.

An ideal option for homes tying in contemporary aesthetics with flavourful pops of colour.

Suppose you're having some hang-ups about an entire accent wall. In that case, you could first try adding an accent backsplash or archway to still simulate the additional colour without compromising your walls in their entirety.

For experimental interior designers, you could also try painting your ceiling Viva Magenta to help this often-forgotten part of your room feel bolder.

Use Decorative Details for a Touch of Colour
For people, a little hesitant to jump straight into Viva Magenta walls but still want to add the crimson red colour into their home, subtle pieces like pillows or throw blankets may serve as a welcoming entry point to the colour.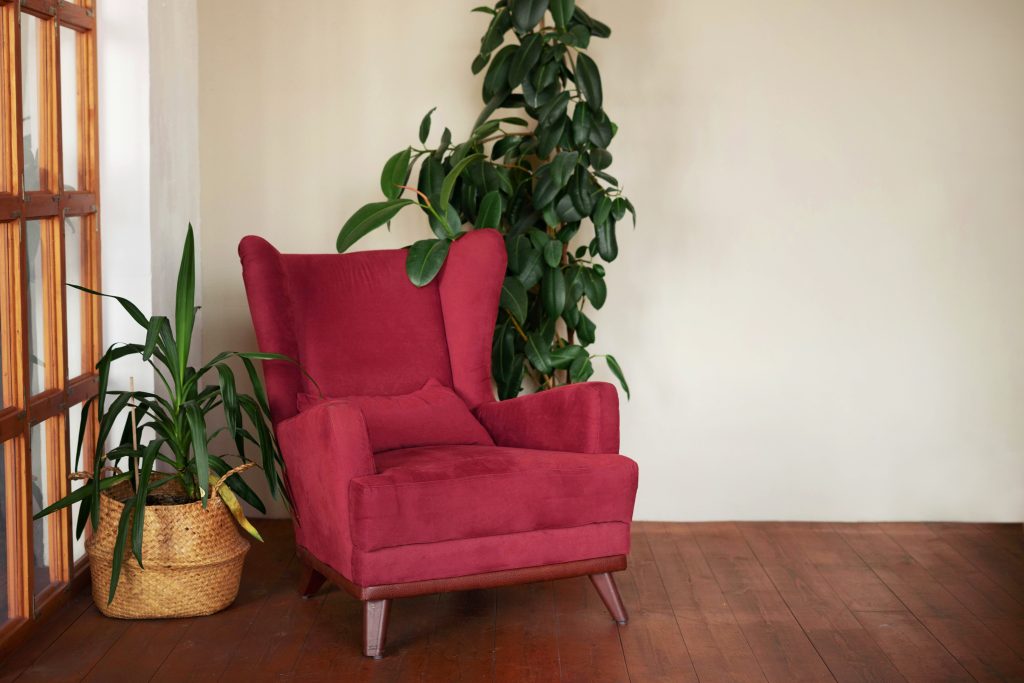 Throwing Viva Magenta cushions onto a grey upholstered couch or black leather armchair will ensure that there aren't competing colours. And a blanket on the back of a sofa could help liven up a primarily monochromatic aesthetic.

Other ways you can add detailing with Viva Magenta:
-Use curtains to simulate an accent wall without completely redoing an entire wall in your living room
-Add a Viva Magenta rug to add a bold colour on top of your tile flooring
-Place some Viva Magenta flowers in a vase and display them around your house
-Give your dining table some glam by putting a Viva Magenta tablecloth on top of it
-Liven up the bedroom with striking Viva Magenta bedding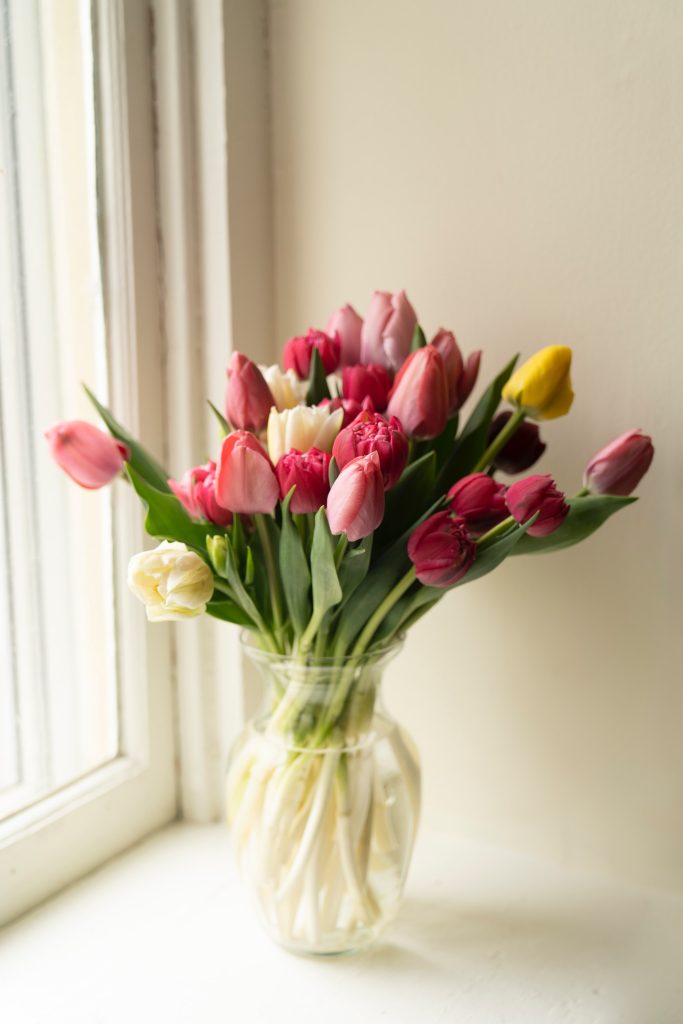 Breathe New Life into Old Furniture with Fresh Viva Magenta Paint
Whether you have pantry doors that need a touch-up or a dresser that's grown drab and dated over the years, why not give these staple pieces a makeover by throwing an effervescent colour onto them? Upcycling these pieces of furniture with a new coat of paint will give your home new signature furnishings without breaking the bank.

What's thrilling about this route for adding in the Colour of the Year is that it can play to your creative strengths, as you can paint as wildly or subtly as you, please.

Maybe you could make a striped pattern on a dresser in your children's bedroom or paint frames to hang up in your bathroom to give it more personality.

Want expert advice on incorporating this colour into your home? Or have other interior-design-related inquiries? Visit any of our Tile Town locations. We have certified experts ready to help with your interior design needs!