For the last four decades, customers visiting the Tile Town Edmonton South location expect to see two things: a wide variety of high-quality Italian tiles and the smiling face of store manager Brad Bellefontaine.

"Lots of customers are surprised to see me in the store; they'll say 'you're still here?'" laughs Bellefontaine.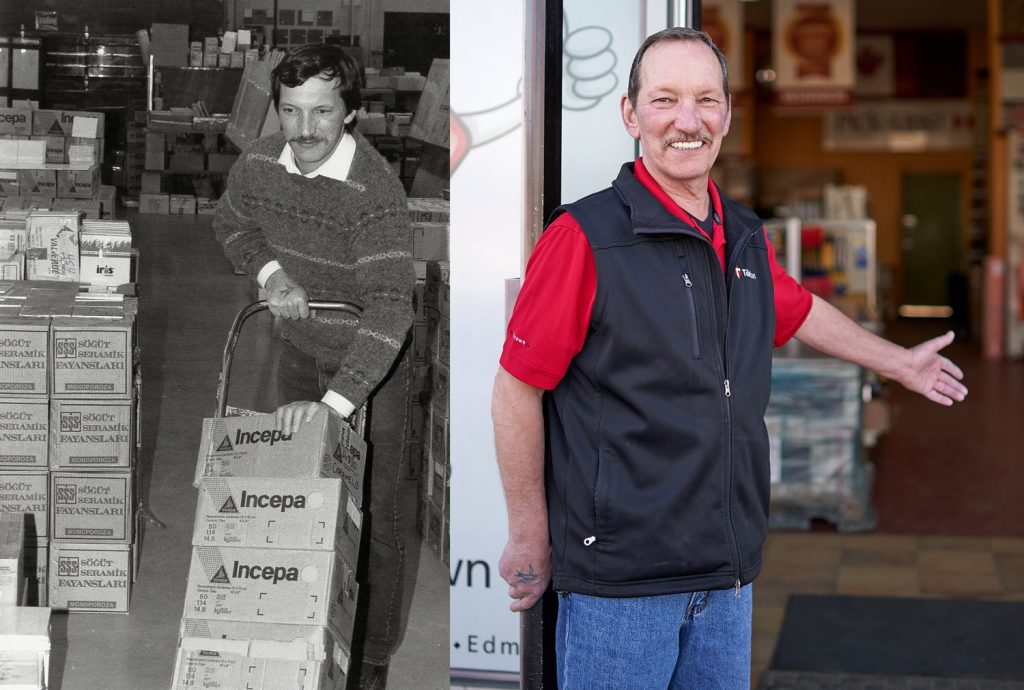 He began his 43-year long career with Tile Town, a Canadian-owned and family-operated company since 1971, in Victoria, BC, a city Bellefontaine didn't think he'd ever leave.

"I joined Princess Patricia's Canadian Light Infantry which brought me to Victoria. I loved the city so much that I quit the army to stay there," says Bellefontaine. "I decided to go to culinary school, and by chance, I was hired as a Sous Chef at the Lieutenant Governor's residence. I mostly served in-house staff, but I've served dignitaries from around the world, including the late Prince Philip."

As Bellefontaine's family grew and his income didn't, he realized he needed to switch careers again. That's when he found himself as a manager at Tile Town in Victoria in 1978. The only change he's been through is his location with the company – now in Edmonton as the store manager.

"I've moved around the Tile Town stores and had the chance to work with some fantastic people over the years. I've worked in all the five Western Canadian retail locations, from training managers in Edmonton to managing the stores in Vancouver and Richmond; it's been an adventure."

With a hand-picked dedicated sales team whom he trusts, Bellefontaine is assured that his Edmonton South store is always in good hands. He credits them, and their best-in-class customer service, for the store's success over the years.

"Be friendly, smile, remember names, and listen," says Bellefontaine. "Listening to your customer is the most important thing in our industry. They tell you what they want, and sometimes they don't even realize it. You must pay attention to the customer, and they'll want to do business with you."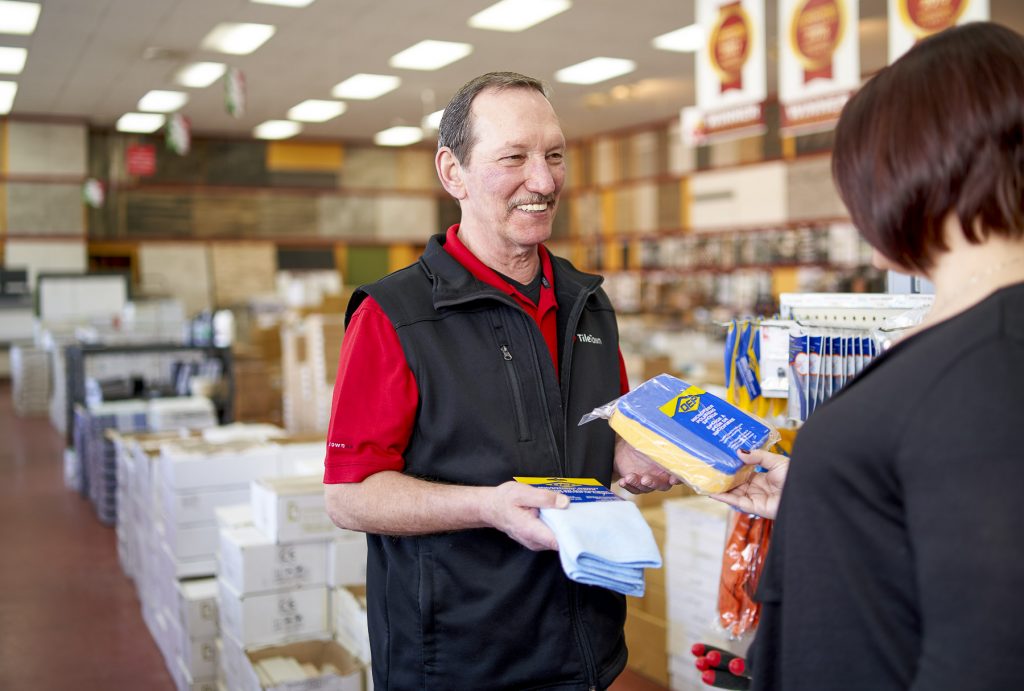 Sometimes, says Bellefontaine, it means embracing somewhat disagreeable trends too.

"There's so much choice out there and different places of inspiration. So many people use Pinterest boards to point out what they want," he says. "Slate was a big one. It was popular until about two to three years ago. I didn't like Slate as it can absorb water or may not be cut evenly, which can result in installation issues."

As for current emerging trends, Bellefontaine adds, "Neutral colours and styles are still number one, but trends come in waves. Some styles are coming back, like the 8×8 pattern tiles from 40 years ago, which are made of porcelain instead of red clay. Glass tiles are popular now as they have many more colours and patterns to choose from. Other customers want what's in stock at the store as we have a pretty unique selection."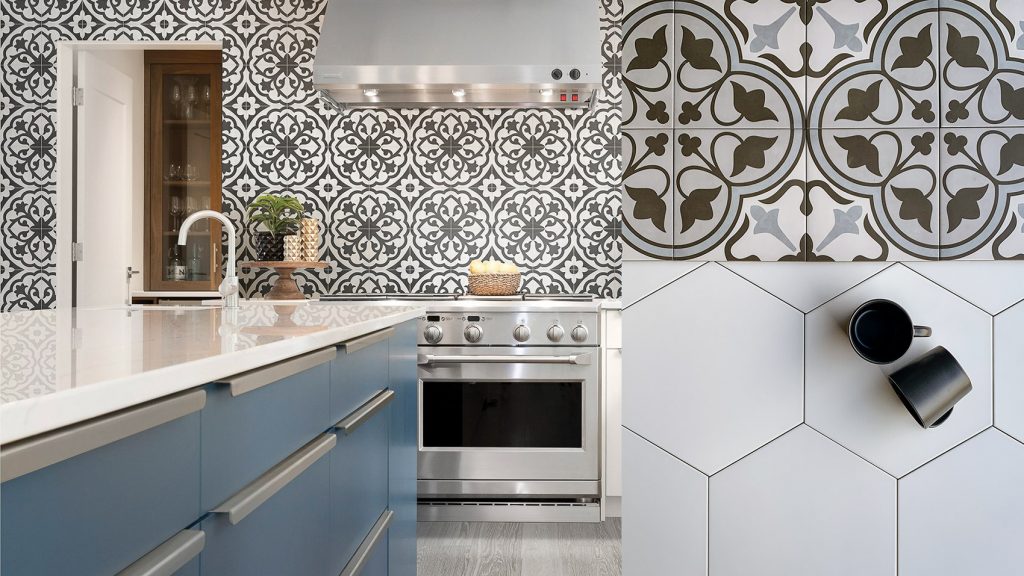 Bellefontaine says, no matter the trend, greeting customers with a smile will always be in style.

"Building relationships and socializing with customers goes a long way. Customers remember where they were and what they bought from you."

If in the Edmonton South region, be sure to pop by the Tile Town store to visit Brad Bellefontaine. He'll be there to listen.