It's often difficult to talk about mental illness whether this is something that is affecting you or somebody that you know. But mental illness is one of the most widespread health issues across this country affecting one in five Canadians at some point in their life.

According to the Mental Health Commission of Canada, in any given week 500,000 Canadians are unable to work due to mental health problems.

That's why we're lending a hand and joining the stigma-busting campaign on January 29. During the 10th annual Bell Let's Talk Day, Tile Town staff are encouraging customers to continue talking about mental health after the campaign and help create positive change in the lives of Canadians.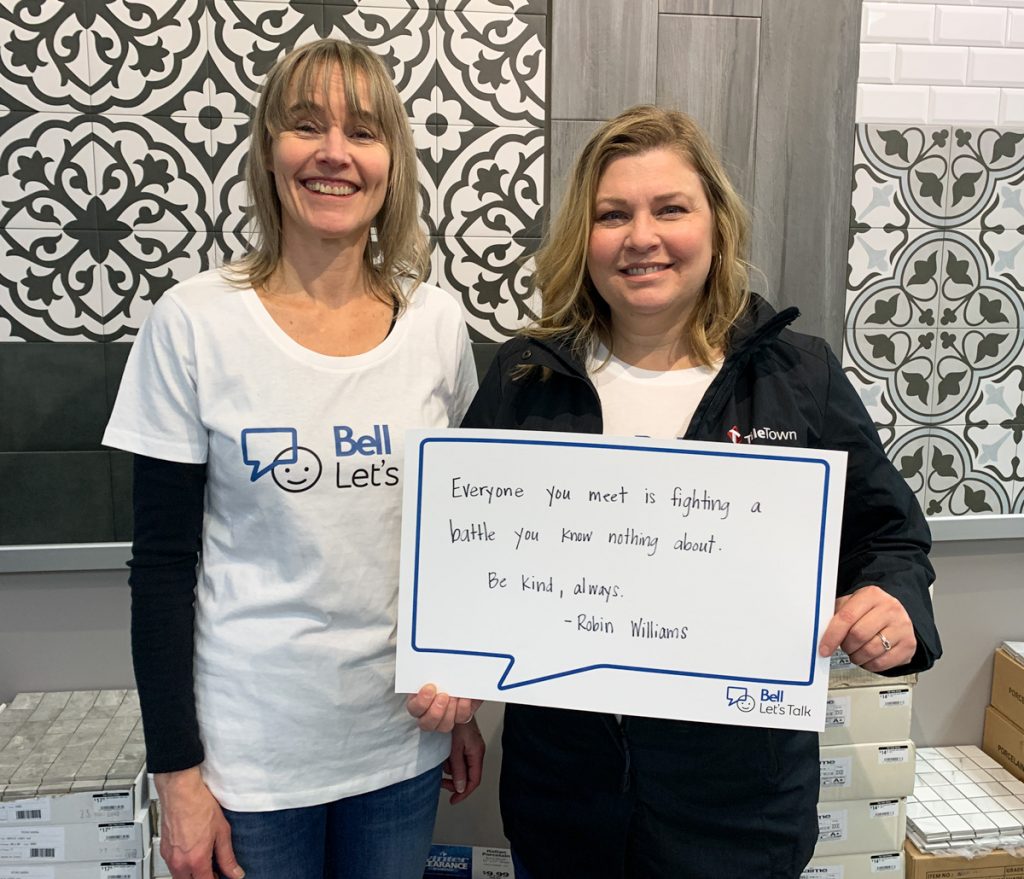 Mental Illness Affects Us All
It's estimated that two thirds of people living with mental illness do not seek help because they're hesitant to talk about it – let alone seek treatment.

Overcoming the stigma and getting help is one of the strongest things you can do for your mental health. Join the conversation on January 29 with people you care about and may be concerned about. Let's help end the stigma around mental illness.
You are not alone; let's talk.