The holidays are upon us, which means you should have started preparing for them yesterday. With shopping to do, guests to impress, and cleaning to be done, there's a lot of factors that can contribute to this time of year being filled with complete holiday hysteria.

But worry not! There are plenty of ways to prepare yourself for all of the things that come with the holidays — and you can start by sprucing up your home.

Cleanse your palette with fall colours

Colours can greatly influence your mood (as we have detailed in our discussion on colour selection), so you'll want to make smart colour choices to soothe your guests, while also fitting into a fall colour palette.

In particular, yellows, reds, oranges, and browns will be the best for simultaneously giving off fall/winter vibes, while also being pleasing to the eye. 

Add a rug to accent your tiles

Rugs are a great way to help bring attention to your floor tiles, so you'll want to choose a rug that matches your tiles' aesthetic.

Try putting a round rug in a smaller room with larger tiles. The rug and larger tiles will help make the room seem bigger — a sneaky technique that large tiles are known for.

Look for effective transitional pieces

Because you're preparing for the holidays, you'll want to add accents to your home that don't explicitly shout "festive spirit."

For instance, wreaths and ornaments may be appropriate for the winter season, but they would seem out of place if you used them in the fall. Try instead to find décor that you can bring out in November, that would also make sense in December — like a black and red gingham throw blanket to drape over your couch.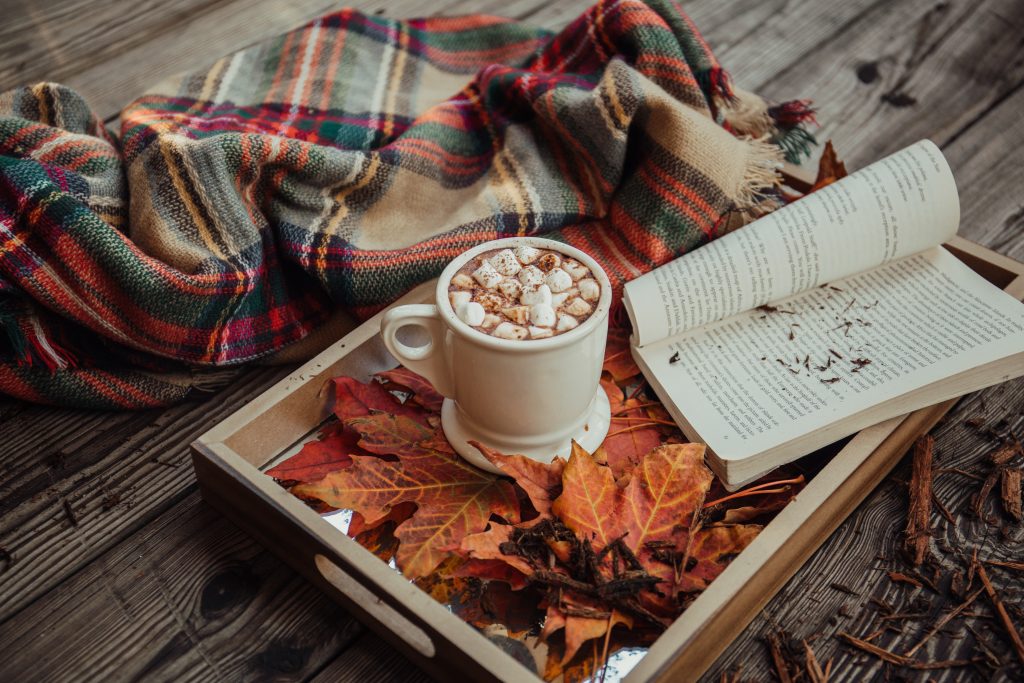 Give your fireplace a hot makeover

As the weather changes and the temperature drops, warmth will be a main priority in your home. As such, a popular hangout spot will be your fireplace, so you'll want to make sure it looks as hot as it feels.

The most important thing to know when choosing fireplace tiles is choosing tiles that are fire resistant. This will not only prevent your tiles from damage over time, but also help stop any fire-related accidents from happening.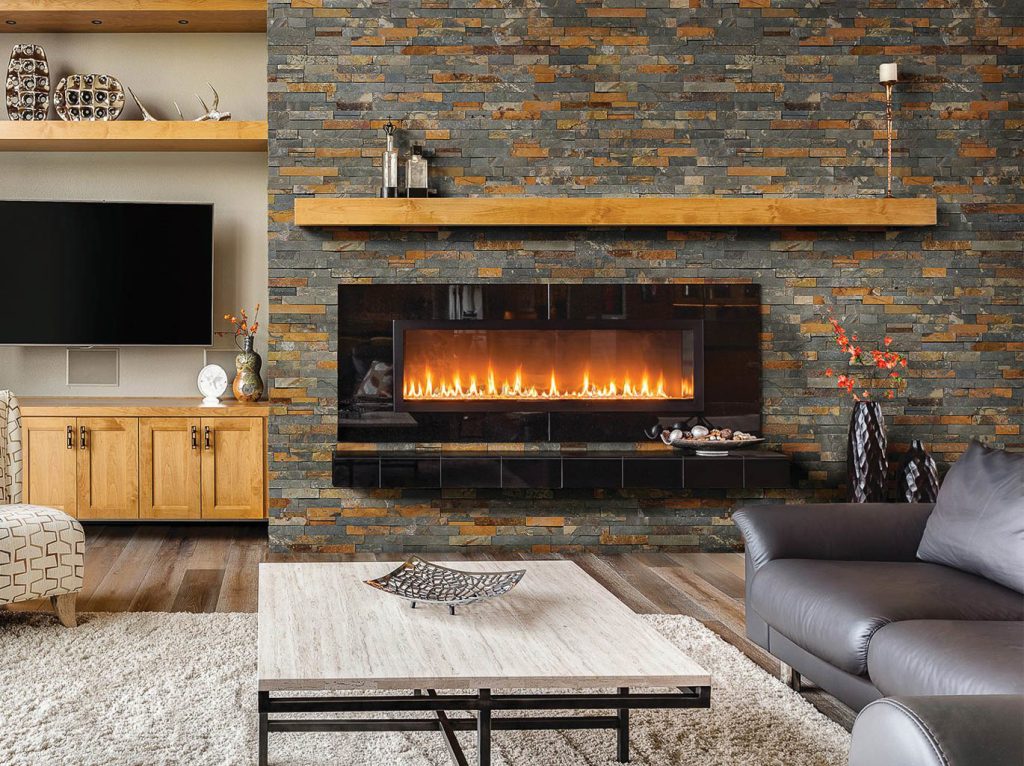 Remember to store your patio furniture

The time for patio parties has passed, and with wet weather on the way, you'll want to spare your outdoor furniture from the upcoming weather conditions.

The last thing you want is for your guests to see your outdoor furniture, covered in snow or rusted from the rain. Be sure to put covers on all of your outdoor furniture, or move them under cover to allow easy access — just in case the night calls for chilling outside.

Get your mudroom ready for action

Speaking of weather, it's important you prepare your mudroom to withstand the snow and rain being dragged in by your guests or your animal companions.

You'll want to prioritize getting durable floor tiles, such as ceramic ones. Or, if you don't have a dedicated mudroom, simply add a floor mat to alleviate the stress of a dirty floor.

Warm up with some yellow lighting

The days are about to get darker much faster, so you'll want to adjust your lighting to help keep spirits (and the room) lit up. You can achieve this by adjusting your lighting hues, or buying lightbulbs with a warmer shine.

In particular, yellow light would be effective in providing people with faux sunlight, and it would complement the colours in your décor's fall colour palette.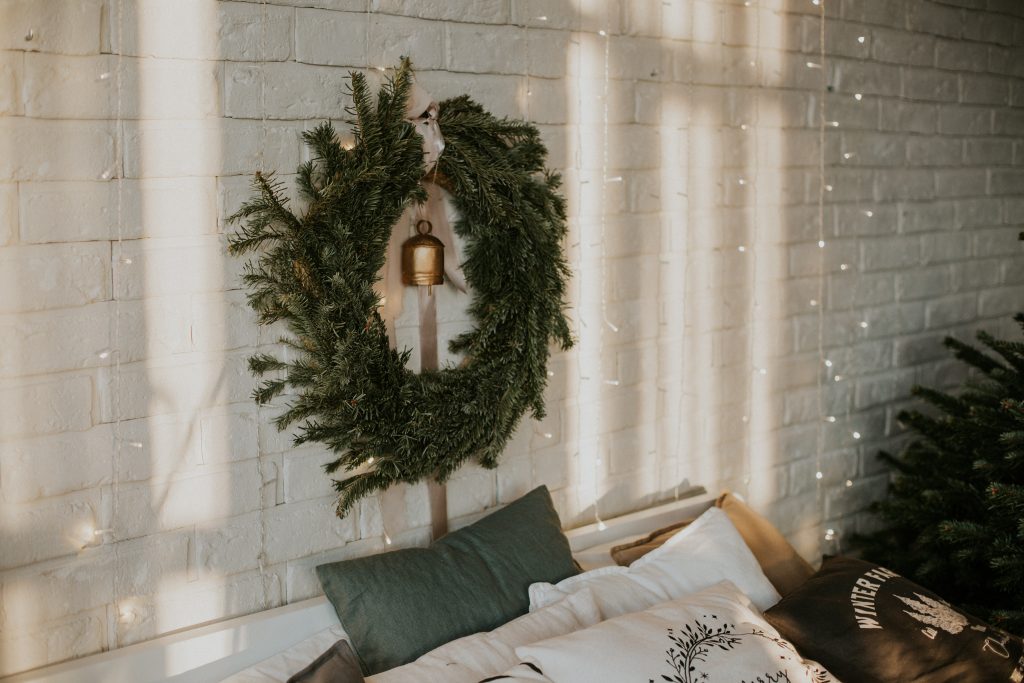 Keep those tiles clean

Tiles are everywhere in your home, and maintaining them leading up to the holiday season will guarantee they still look brand new when the family starts visiting.

Learn all of the tips and tricks for cleaning your tiles by reading our expert advice!

Use wood accents to your advantage

Bringing the outside in isn't always a bad thing, especially when you're referring to using the rustic wood aesthetic.

Wooden furniture is very trendy in 2022, and fits right into the midcentury modern aesthetic. Pair your wooden furniture with wooden décor to give your home a comfortable, cabin feel.

Improve your kitchen with a backsplash

A backsplash is a kitchen essential, and adding one into your home can help tie your whole kitchen together. If you've yet to add a backsplash, now's the perfect time!
Backsplashes can help tie together the colour choices in your kitchen, while also acting as a line of defense against splashes and spills that may happen. This will prove beneficial with all of the dinners you'll be having — it's stylish, and convenient!

Want more tips before the festive season begins? Come down to any of our Tile Town locations, and follow us on Instagram for seasonal design tips.