Do you live in the Lower Mainland or Fraser Valley and want to start renovating, but don't know where to start? Weary about working with a tile store that doesn't have your best interests in mind?

If you're looking to elevate your tiling projects with a trusted and experienced company, Tile Town Surrey is the place for you. Providing continual support with their leading industry professionals, this store is eager and ready to help with all of your tile needs — from design tips for fireplaces, to teaching you about using textured tiles.

Need more convincing? Here are some of the top reasons why Tile Town Surrey is a store that you can trust.

All of your design needs will be met
Tile Town Surrey is notorious for its impressive knowledge of design and aesthetics. This can be credited to Chevonne Woolley, who is the store's True Colour Expert.

With five years plus of interior design experience under her belt, Chevonne is the perfect person to help you narrow down your design ideas, while also ensuring you're keeping up with the newest trends. She shares her opinion on trending colours and styles, but we recommend coming in to hear from the expert herself!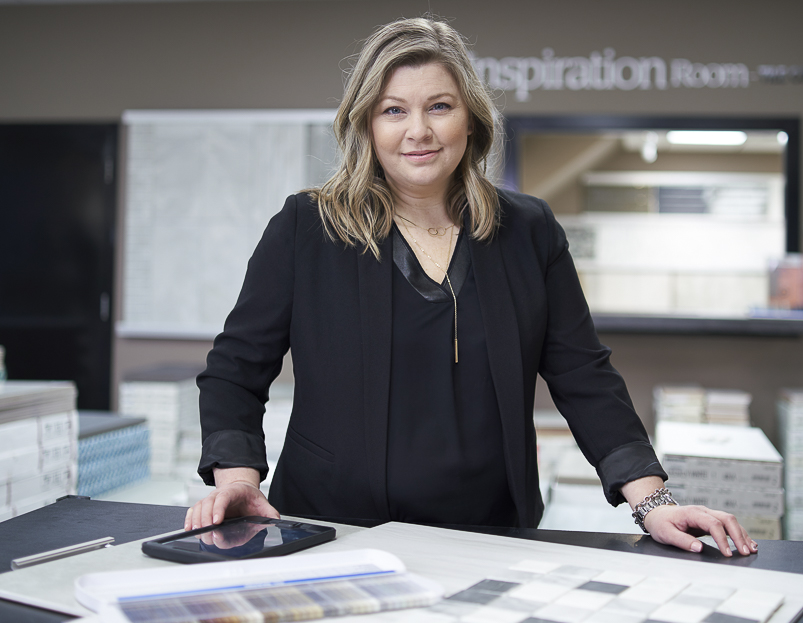 Customer satisfaction guaranteed (just look at the reviews!)
A touchstone of any successful store is its customers, and Tile Town Surrey has continually left customers satisfied and coming back. This is proven by their 4.9/5 star rating generate by 835 reviewers, which attests to the strong relationships built between their experts and customers

Located in a Lower Mainland / Fraser Valley hot spot
Found at 6592 – 176th Street in Surrey, BC, Tile Town Surrey is in an optimal location for people within the Surrey area as its housed right on Pacific Highway, close to a bus stop. Not only that, but it's a mere drive away for surrounding cities like Langley, Delta, Coquitlam, and so on! You're never too far away to prepare for your next project.

The staff are certified experts
It's important to know that you're cared for by people who know what they're doing, and Tile Town Surrey's staff are all Schluter Certified. This certification means that the staff have undergone years of training to be industry experts, so they'll be ready to help you pick between tile designs, give you advice for tile upkeep, etc.

Plus, the team just added Jay Dietrich, who was previously the manager of Tile Town Edmonton West's store. This means you'll have access to even more professionals!

Access to a large stock
An annoying thing that can happen to you in the middle of a project is running out of tiles, or a store not having the tiles you need right away. Thankfully, Tile Town Surrey has access to an immense inventory of square footage, despite being a smaller store.

This is because the Surrey store is attached to Tile Town's distribution warehouse, which contains over 15,000 square footage of tiles that are available to customers.

Come down to Tile Town Surrey now to get your project on the right path, or call in at (604)–576–3189 to book a personalized consultation appointment. For inspiration, feel free to check Tile Town out on Instagram.