Have you felt like your design ideas have fallen a bit flat? Do you want to bring some depth into your house but don't know where to start?

Look (and feel) no further than with some textured tiles!

Beyond choosing the right colour palette and figuring out the tile pattern that best fits your preferences, textured tiles are another way to incorporate creative flare into your interior design plans. Forming depth along levelled surfaces and adding nuance to your home, textured tiles allow you to think outside the restraints of simplistic tile design that will reinvigorate your inner interior designer.

To help you get started on this new texture adventure, here are five design ideas that use various forms of textured tiles.

Let the waves wash over a room
The ocean's been calling you, but you've been too preoccupied to answer. Don't miss out on those refreshing waves any longer by adding some tiles with movement to bathroom walls.

Tile Town's Cascade Wavy White Ceramic Wall Tiles feature an array of intricate waves that are smooth to the touch and absorbing to look at. Ideal for helping you feel relaxed without being too bored, these tiles will lighten up your bathroom while reflecting light beautifully against each ripple. You can also waterproof your tiles if you'd like to place these directly in your shower for a dramatic, waterfall-like effect.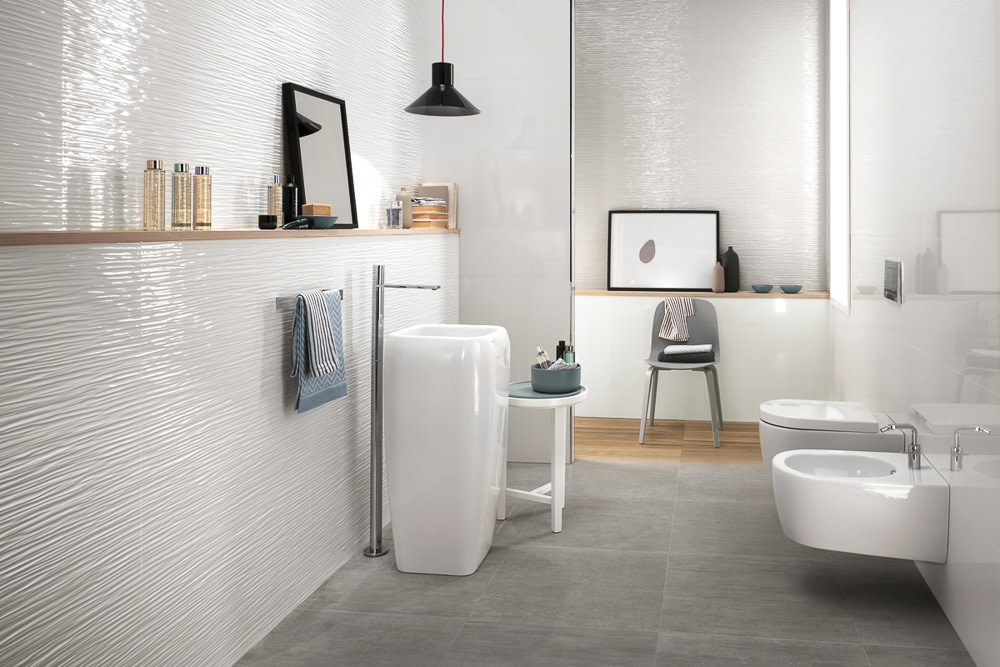 Add some class with some glass
Glass tiles are an easy way to add a bit of elegance to your home. While not the most durable and would not bode well as entire floors or walls, they are perfect accents that can elevate your home's classiness level.

A powder room (or another small area) would be the perfect place to add a slight touch of elegance. With glass tiles, lighting plays a massive role in their impact, as their transparency engulfs the light in such enthralling ways you can't help but be amazed.

To achieve this look, try using one of our Gypsea tiles, which include:

The Gypsea Midas Glass Mosaic Tile
The Gypsea Triton Glass Mosaic Tile


Round out your design with these penny-shaped tiles
Tile shapes can significantly sway your home's aesthetic, and using these shapes to your advantage can help you liven up forgotten areas like your bar or bathroom wall. The example of round-shaped tiles, such as the Lumiere Black Penny Round Ceramic Tiles, will give a 3D effect that will have guests paying attention to the smaller, intricate details.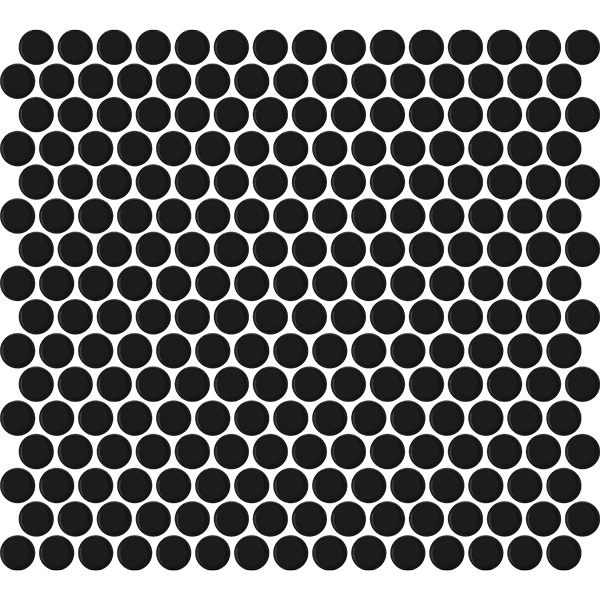 What's approachable about this type of design is that the tiles themselves aren't textured — rather, they create a texture while retaining a smooth look. This is perfect for interior designers who might find rough surfaces too intimidating. Moreover, you can still do monochromatic or simpler looks while adding dimension.

Make your fireplace Ledgerndary
Choosing the suitable tiles for your fireplace is essential, as you'll want simultaneously heatproof and visually enticing tiles. Since your fireplace will be positioned in a highly populated area, you'll want to ensure it represents the finesse you want to embody.

There are many options to choose from amongst the Ledger tiles, which are perfect as fireplace tiles or as accent walls. They include:
While we could go on about our Ledger tiles, here are some more tips on selecting the perfect fireplace tiles for your home.

Hop on the glaze craze with this backsplash
Backsplashes and textured tiles are the same, as each product looks that the eye naturally gravitates towards. And while there are many elements to consider when choosing a backsplash tile, pairing textured tiles with a backsplash is the perfect way to feature expressiveness without being too overpowering.

A perfect accent backsplash tile would be the Arvex Glaze Craze Porcelain Tile, which features rivets that create a zig-zag effect. Much like the round tiles, these tiles are glossy, but they create an illusion that tricks the eye into thinking the wall itself is more rigid than it is.

Want to see the impact of textured tiles yourself? Check out Tile Town's Visualizer Tool to look at how influential textured tiles can be.