Concrete look tiles are durable, low maintenance and unlike a real concrete surface, they don't require any special treatment. They come in various tones from dark and moody to light and fresh.

The industrial minimalist look has taken over the interior design space in recent years. Concrete or cement flooring isn't reserved for only the garage anymore. Innovations in ceramic production have made it possible to create tiles that mimic various styles such as raw concrete, aggregate formwork and polished concrete, making them a sought-after tile choice in many modern homes. 

Where should you use concrete look tiles?

It's hard to beat the look of a concrete porcelain tile. Its popularity has given rise to endless tile choices that virtually work in any room of the house. While they do look great on main floors and walls, concrete tiles are increasingly being used in wet areas such as bathrooms or to enhance the kitchen and outdoor areas. They are highly popular in renovations where the existing floor does not lend itself to being a polished finish but is the desired look.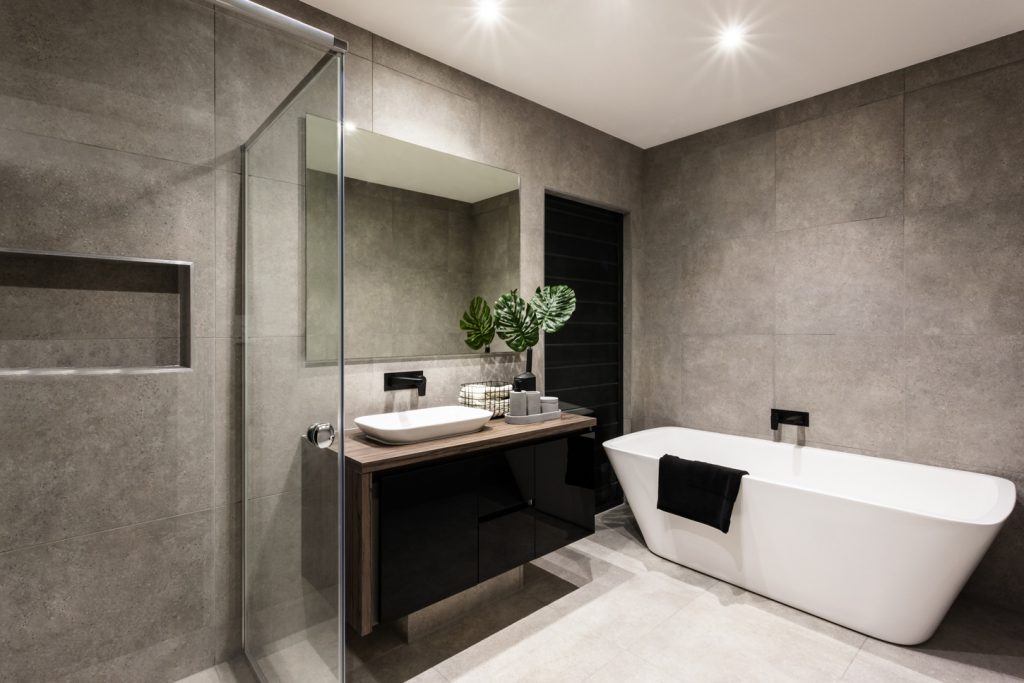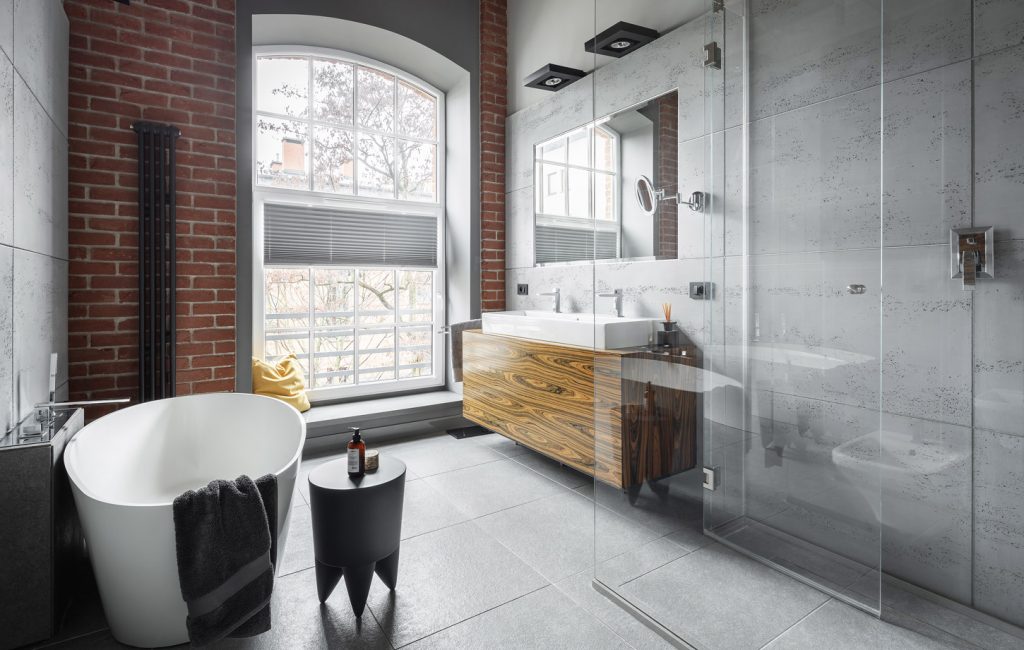 Concrete look tile size options
Concrete look tiles are available in a range of sizes, shades and finishes such as matt (natural), semi-polished and lappato. Our main tile sizes include 300x300mm, 300x600mm and 600x600mm with more sizes available from certain manufacturers like 900x900mm or even 1200x1200mm as a special order. These multiple size ranges make it suitable for multi-use applications and allow for a seamless transition from wet areas to main floors.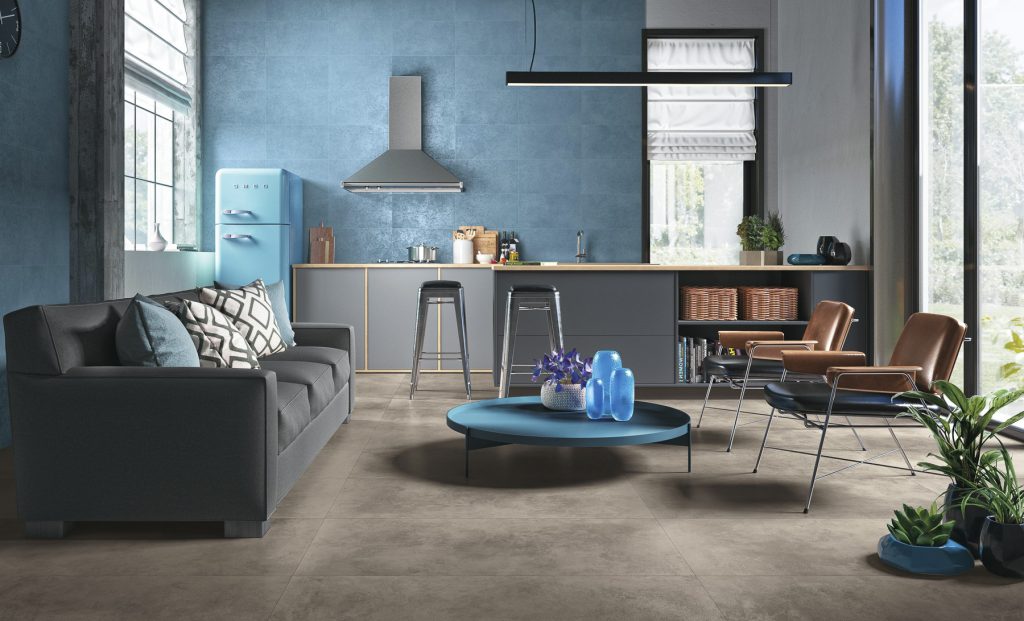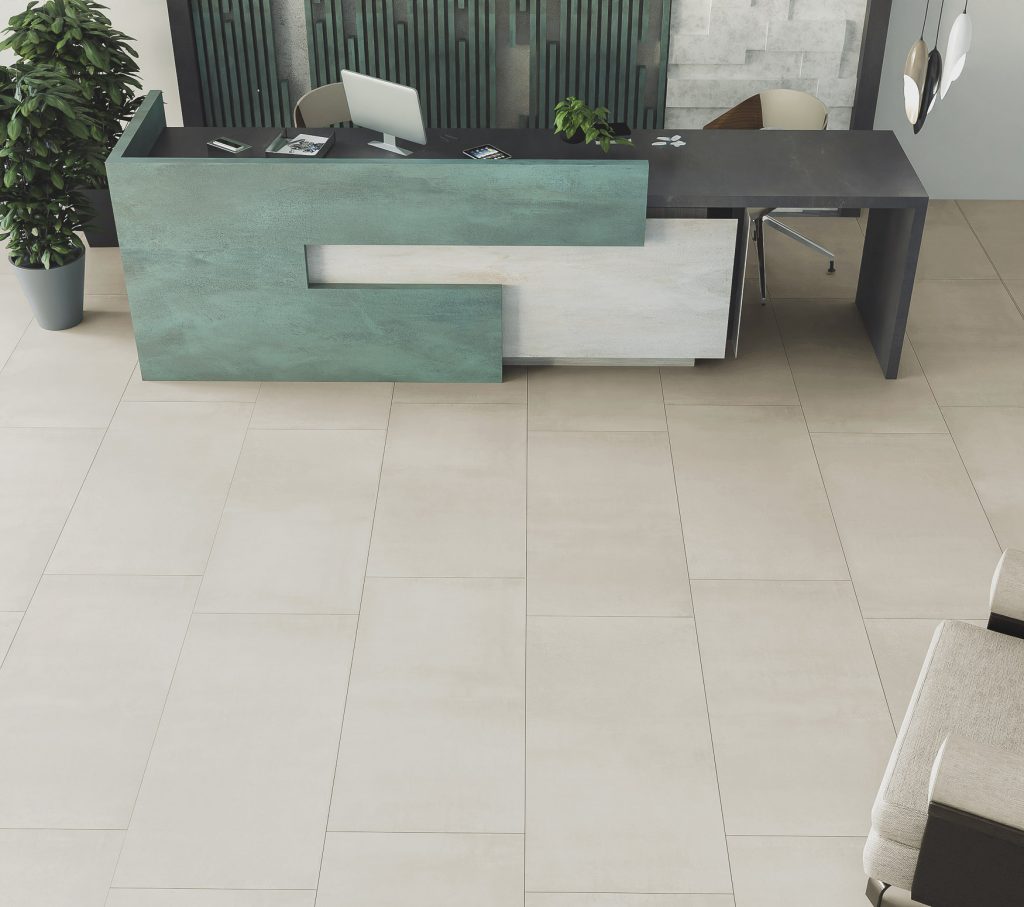 Why are concrete tiles so popular?

With a concrete look tile in your home, you'll get the modern industrial design look of raw concrete with all the advantages of a porcelain tile:

Minimal maintenance – unlike the real thing, concrete look tiles once laid, don't require any regular sealing, grinding or polishing. Repairing cracked cement is also a difficult and expensive process.


Easy to clean – all you need to do to keep your tiles looking new is wipe or mop them down when they start to collect dust and dirt.


Versatile – concrete tiles are scratch resistant and perfect in all weather conditions due to the various finishes available.


Inexpensive – concrete look tiles are a much more affordable option compared with real cement or concrete flooring and it's also quicker to install.


Designer tips for the industrial concrete look
Can't decide on how to combine the concrete look with other textures in your space? Our in-store designers can help! Be inspired by our high-quality selection of concrete tiles. Visit us at any of our locations or online.