Stone look tiles are an emerging trend that keeps growing in popularity as an affordable tile option for both modern residential homes and commercial designs. Tile manufacturers are recreating the characteristic features found in natural stone – such as the veining, blemishes and tonal variation that make them all the more realistic. Whether you like a strong vein, a cross-cut vein, a unified subtle colour to a strong colour variation tile to tile, there's a style to suit every taste.
Popular stone look tiles
At Tile Town locations we carry a range of quality Italian-made stone look tiles including glazed porcelain, such as the Mystone collection, ceramic and classic travertine (honed and filled), in a variety of finishes such as natural (matt), satin, lappato, glossy and anti-slip.

Porcelain or ceramic stone tiles beautifully replicate the aesthetics of natural stone with the durability of tiles, which means they can withstand wear and tear and retain their original condition longer. And it's all made possible through the latest advancements in digital tile technology.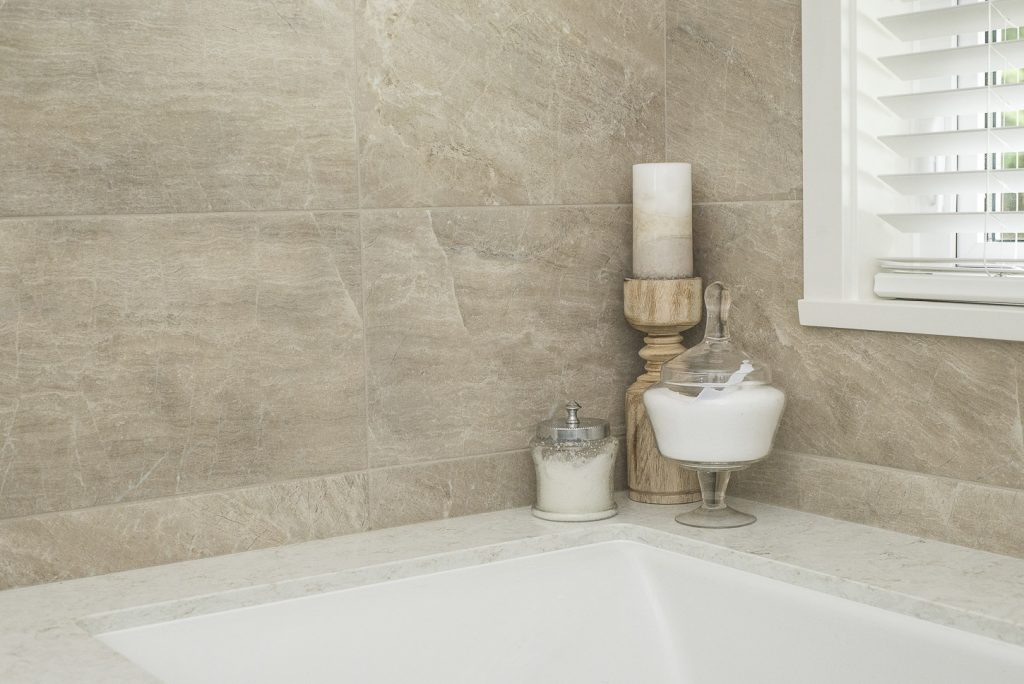 Where to use stone look tiles
Stone look tiles are perfect for high-use surfaces and high-traffic areas such as bathrooms and kitchens, due to their hardwearing quality and low-level maintenance. These tiles can be applied to various surfaces, making them well suited to any room in the house or commercial space.

If you want to create a great first impression, placing stone tiles in your entryway or hallway provides the real wow factor. Adding porcelain stone tiles to your kitchen or bathroom exudes a sense of luxury, and if you're looking to create a rustic look and cozy atmosphere in your living room, then there's a stone tile that will do just that.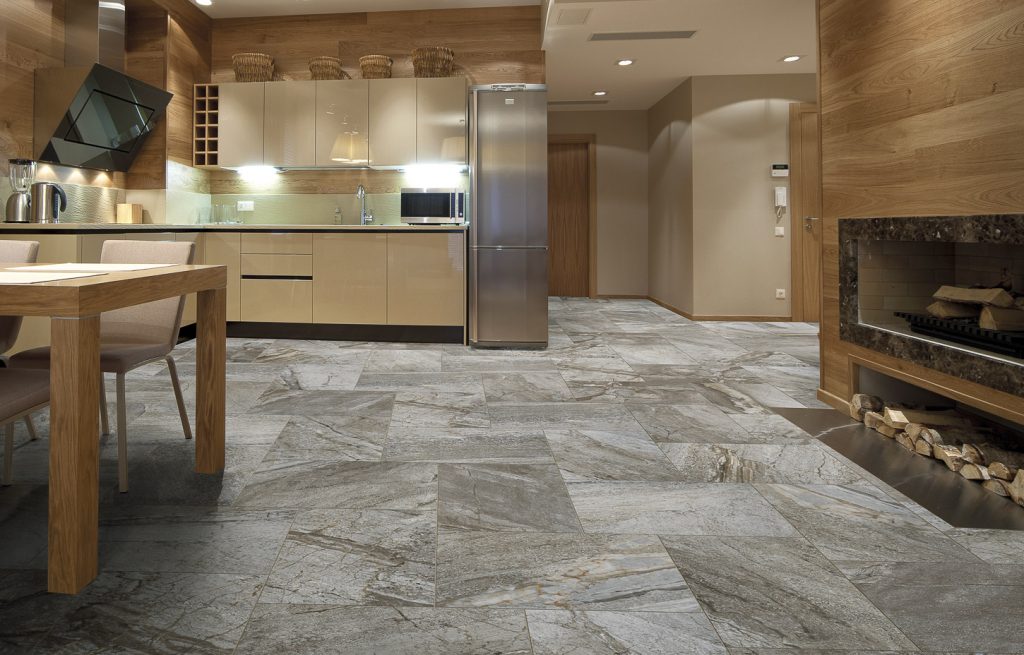 Why you should choose stone look tiles
Stone look styles are practical and stylish. Porcelain floor and wall tiles are some of the hardest flooring materials available and can withstand any type of abrasion, discolouration, stains, scratches, bending or chemical reactions.

Stone tiles also:
Require zero upkeep – low maintenance means you don't have to constantly look after the condition of your tiles (aside from general cleaning). For those of us with hectic lifestyles, it's the perfect choice.
Great conductors of heat – when your feet touch a tile floor, the tiles will remove the heat from your foot quickly. This is why your feet are generally always cooler to touch on tiles than say carpet. This is what makes tiles such an appealing choice for many homes, particularly during the summertime.
Timeless style – natural stone walls and floors have been around for centuries, so if you're not the type who likes to renovate and redecorate based on trends, then a stone look tile is your safe bet for longevity.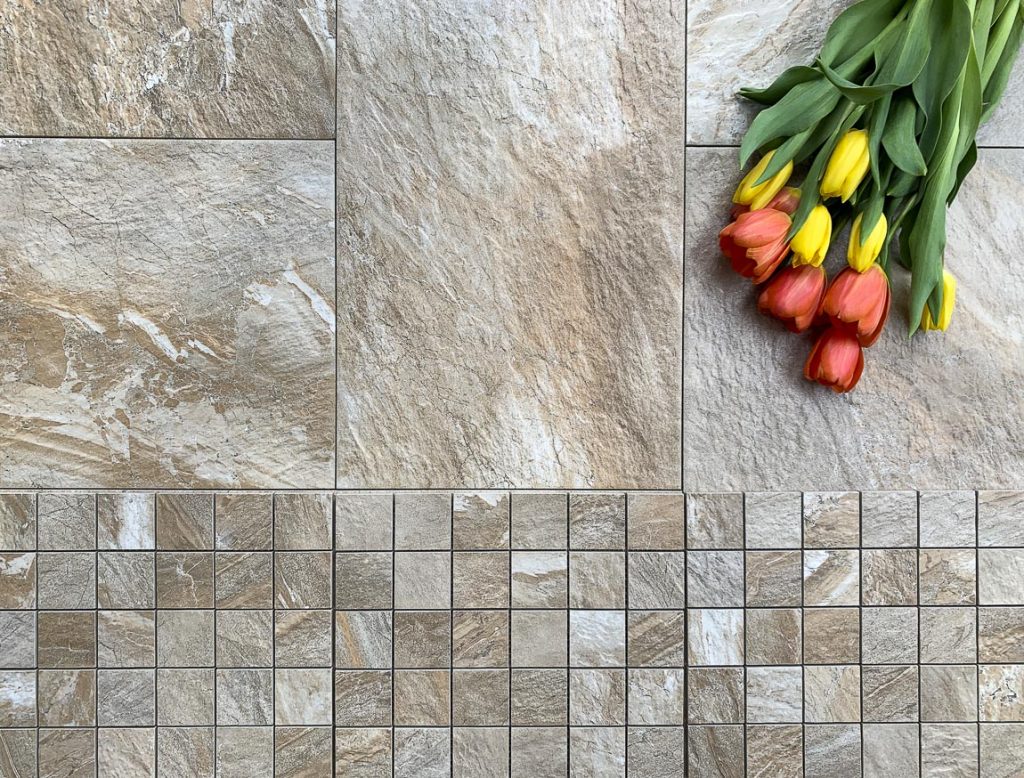 Explore our wide range of stone look tiles
With more than 50 years of industry experience, the expert team at Tile Town can help you find exactly what you're looking for.
Looking for inspiration? Browse our range of stone look tiles or visit our showrooms today.
---