Having fun in the sun is the meaning of summer – swimming at the beach, hanging out in the park, going on a hike, and spending countless hours outdoors.

Inevitably, it means bringing home sand, dirt, or mud. Having an easily accessible mudroom to greet you at home is the perfect place to remove dirty clothes or shoes, which means it needs to be an easy-to-clean area built with materials that are just as easy to maintain.

While space needs to be well-organized for maximum functionality, durable flooring is the main element of a mudroom. Without it, the rest of the room will not function properly, and the flow of moving from outdoors to inside the house will feel disrupted.

When choosing durable flooring, porcelain and ceramic tiles are very popular go-to choices for obvious reasons, which Tile Town has a variety of collections to choose from – such as Geotech, Massive, Nohva, Formwork, Utah and Mystone. These tiles provide good slip resistance, can be easily cleaned, are moisture and scratch-resistant, and last long.

An added bonus are tiles that are chosen for style. Darker colours and patterns not only provide an elegant and timeless look but are also better at hiding muddy footprints.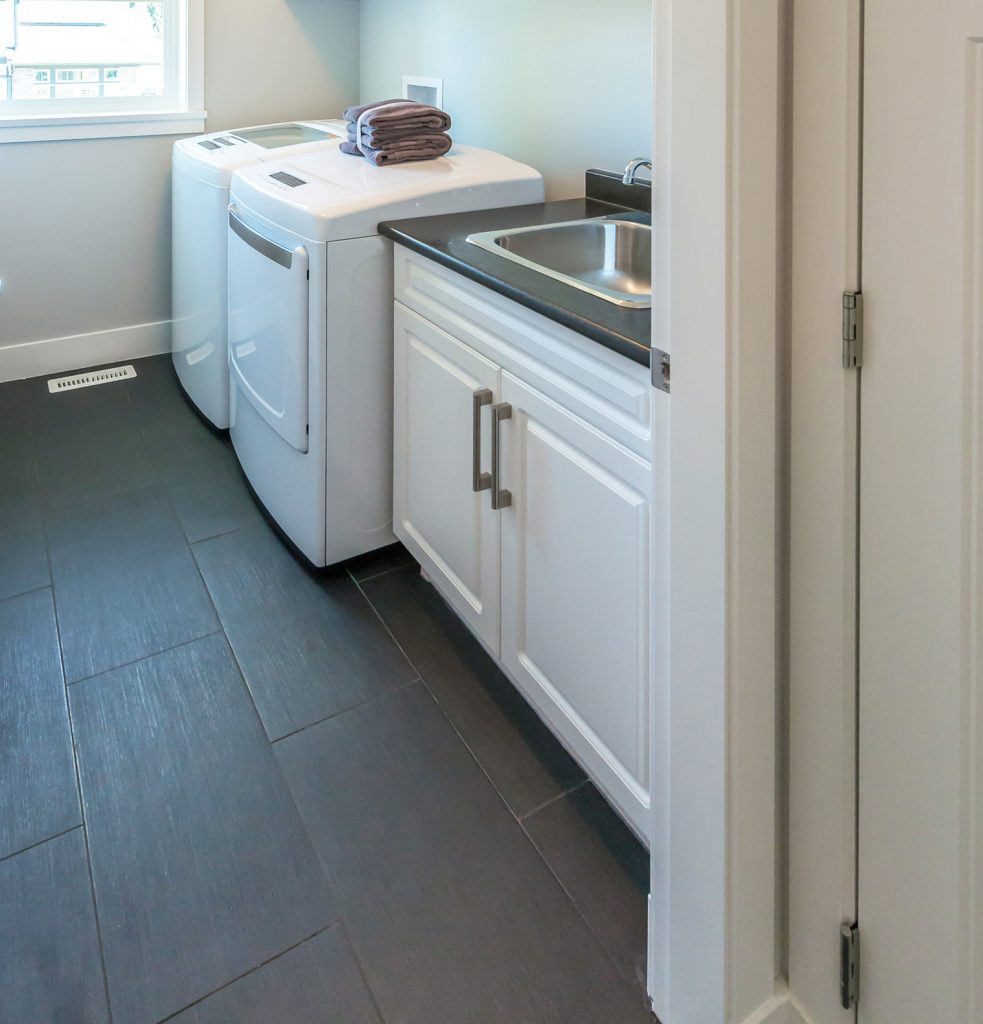 Not all houses are big enough to have separate rooms. In these cases, floor mats are a great first line of defence to help trap dirt.

It goes without saying, avoid a full carpet layout for that same reason – they're harder to clean and maintain.

If you are planning to take on a home renovation project, it's worth the investment to create a designated space for a mudroom. It can be part of a laundry room with a direct entrance from the garage or part of the side or back entrances that is easily accessible when coming home. Some homes even have mudrooms at the main entrance of their home. It can be any space you designate.

Once you have an idea for your mudroom in mind, visit a Tile Town near you so we can help you with the rest!