One of the most popular and persistent trends in recent years has been the "modern farmhouse" style. Noted for its warm and relaxing tones, an interior space aiming for the modern farmhouse look typically weaves together a mix of plants (real or faux), white colours, distressed furniture, rustic accents, and industrial elements.

Of course, real farmhouses didn't get their charm overnight or with the help of an interior designer. They were furnished and finished ad hoc and over long periods of time, resulting in a mixed and scattered array of different colours, materials, and styles.

So, to pull off a modern farmhouse look, you need to pull together a wide variety of textures and designs for everything from furniture and decorative accents, to flooring materials, backsplashes, wall coverings, and more. Don't worry if things don't match—in fact, all the better.

Keep casualness and comfort top of mind as you're designing your modern farmhouse space. This look stresses having space to breathe without looking stark. The result? Timeless charm.

Choosing a tile for farmhouse backsplash

To create a warm yet simple kitchen that is both rustic yet comfortable, choose natural textures and patterns to bring in your colour accents. Consider a tile backsplash from the countertop to the ceiling with a pewter grout and Geoscapes Hexagon in White Gloss. This handmade tile will subtly catch anyone's eye. If you're seeking something a little more fun or playful, consider a pattern shape (hexagon, penny round, or brick) tile with a contrasting grout as these lend themselves well to a farmhouse feel.

Adding a touch of vintage charm

Kitchen décor elements to accent a farmhouse sink can include items like stone-washed tea towels and a jute floor runner. Hand-me-downs and flea market finds are perfectly combined with newer pieces such as satin nickel stainless steel appliances with lots of wood accents from cutting boards to vintage signs.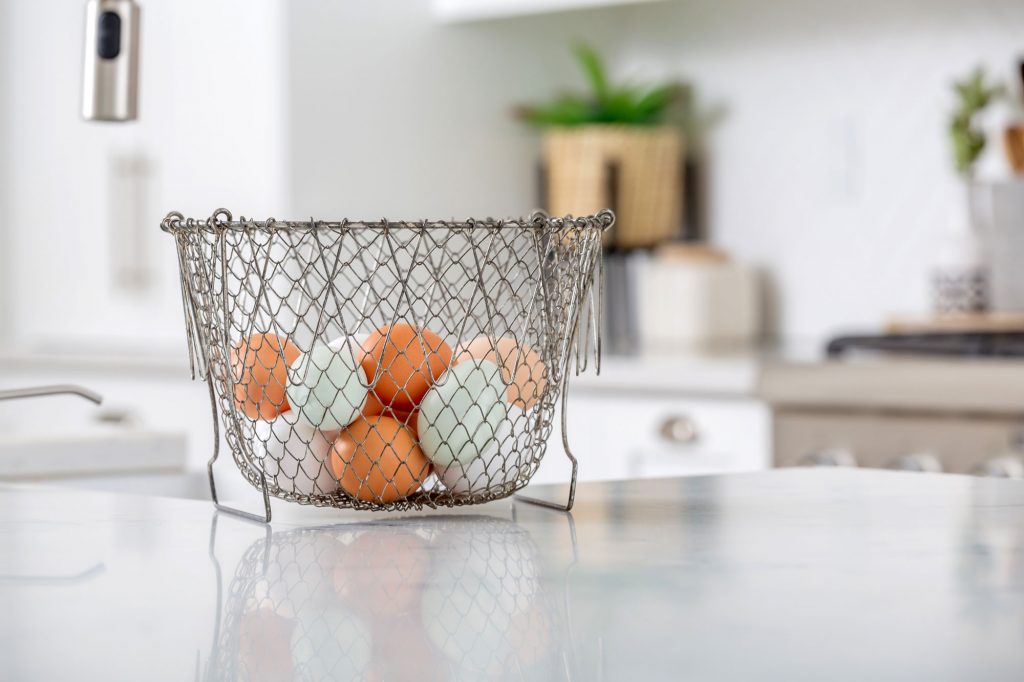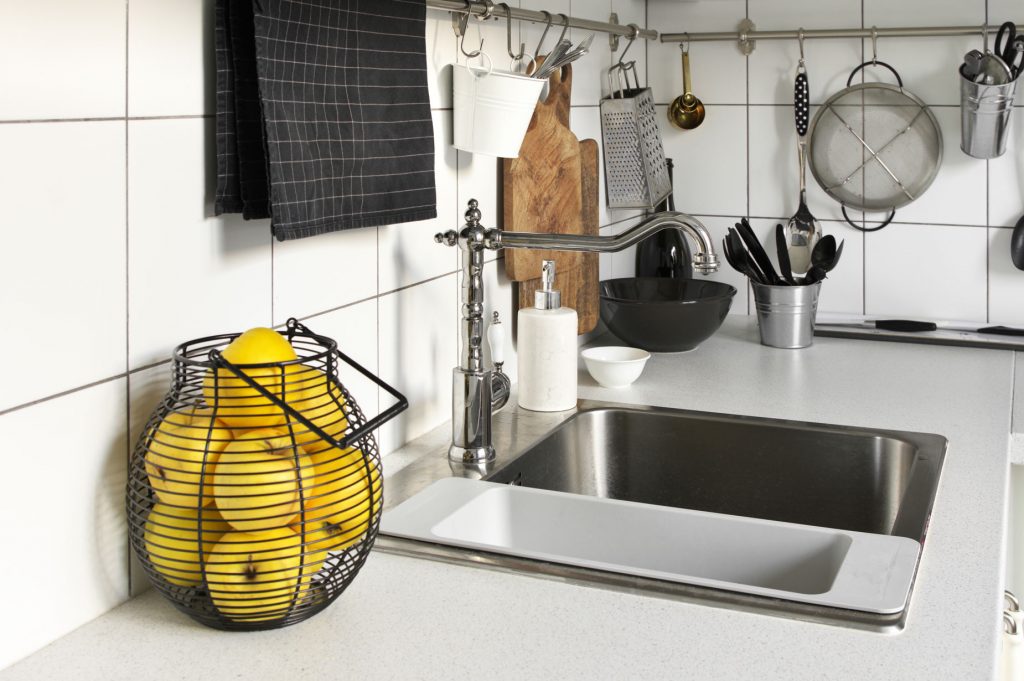 Modern farmhouse style tips from a Tile Town Interior Designer
Chevonne, who works at our Surrey retail location shares these tips for anyone who wants to create a modern farmhouse look:

● In the kitchen, your backsplash has a big impact when it comes to creating the look and feel of the space. If you want a modern farmhouse kitchen, the backsplash is a great place to start.

● Square tiles are trending for backsplashes and also fit perfectly with farmhouse styles, so you get the best of both worlds.

● Subway tiles are another good choice that fits well with a farmhouse feel. Sizes such as 3×6″ add a more traditional look, 4×8″ or 4×12″ also align well with farmhouse styles. Tile Town carries a series called Lumiere that is a great choice for farmhouse styles. It comes in 3×6, 4×12, and 4×16.

● If you want something more interesting than plain white tile, you can add texture or variations in colour to your backsplash tile. Tile Town offers a series called Marlow that is a 3×12 with texture, which I recommend.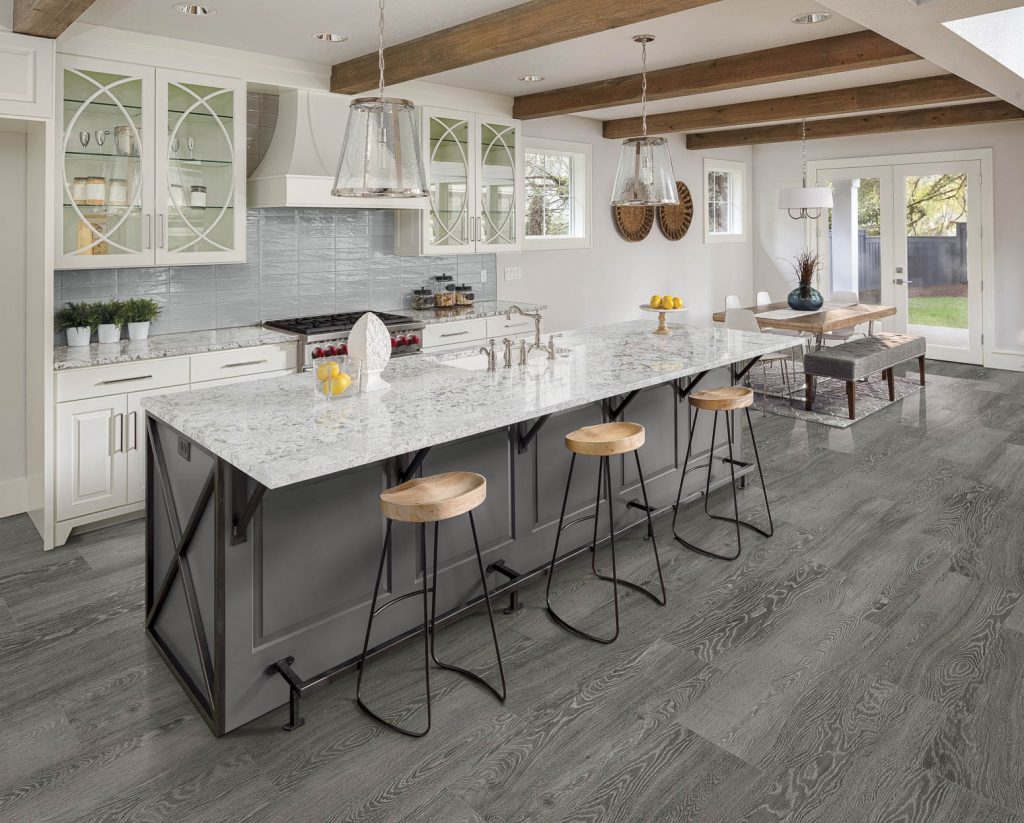 ● Glossy finishes are a more traditional look, as they contrast nicely with matte finishes in a kitchen. The variety of textures creates a feeling of warmth and interest even if there is little contrast in colour.

● Contrast grout is certainly still a hot trend that is great when creating a farmhouse kitchen. It can give high impact to a low cost tile. Be aware of other patterns in the hard finishes if you choose a contrast colour, a general rule of design is to have only one strong pattern in hard finishes in a space.

● In an all-white kitchen, a white backsplash can feel too sterile. In this case, a darker backsplash is something to consider. I recommend a tile series (we can special order it) called Artigiano.