Bathroom renovations are exciting projects to undertake. You have the chance to create and customize a mini-spa in your home where you can rest, relax, and completely unwind.

The best part of the renovation process is taking time to pick out the perfect tile that delivers style, feel, and comfort. 

However, before getting to that stage, it's important to first waterproof your new bathroom to guarantee your spa-like environment does not become the perfect breeding ground for dew and mould. 

Contrary to popular belief, tile is actually water-resistant, not waterproof – meaning it's not a good idea to lay it down right away because water and vapour CAN penetrate through it and cause many problems down the line. 

Ceramic and stone tiles, as fantastic bathroom tile choices as they are, must be installed in conjunction with a waterproofing system that effectively manages moisture to protect moisture-sensitive building materials and control mould growth.

Waterproofing sounds ambitious and expensive. When using the right product, it can be a fun, cost-effective do-it-yourself project. 

At Tile Town, we recommend using products from the Schluter®-Shower system that together form a fully bonded, watertight assembly for tiled showers and eliminate the risk of failure due to water and vapour penetration.

Not only are these products affordable, but installing them yourself saves you time and money, teaches you a new skill, and can help you feel more confident in the final product that is your new bathroom.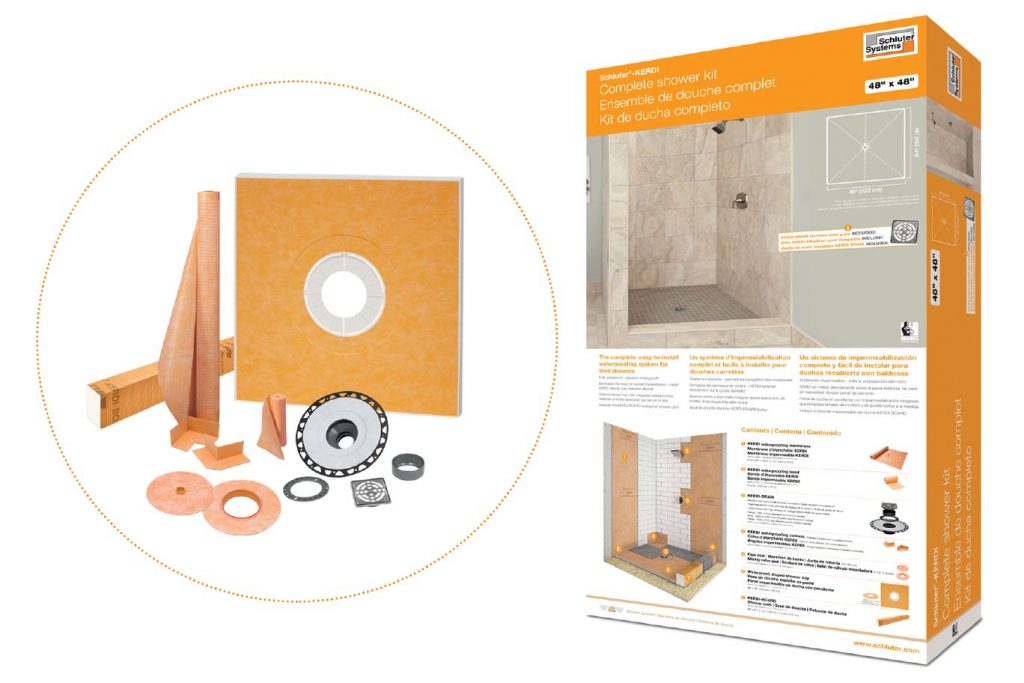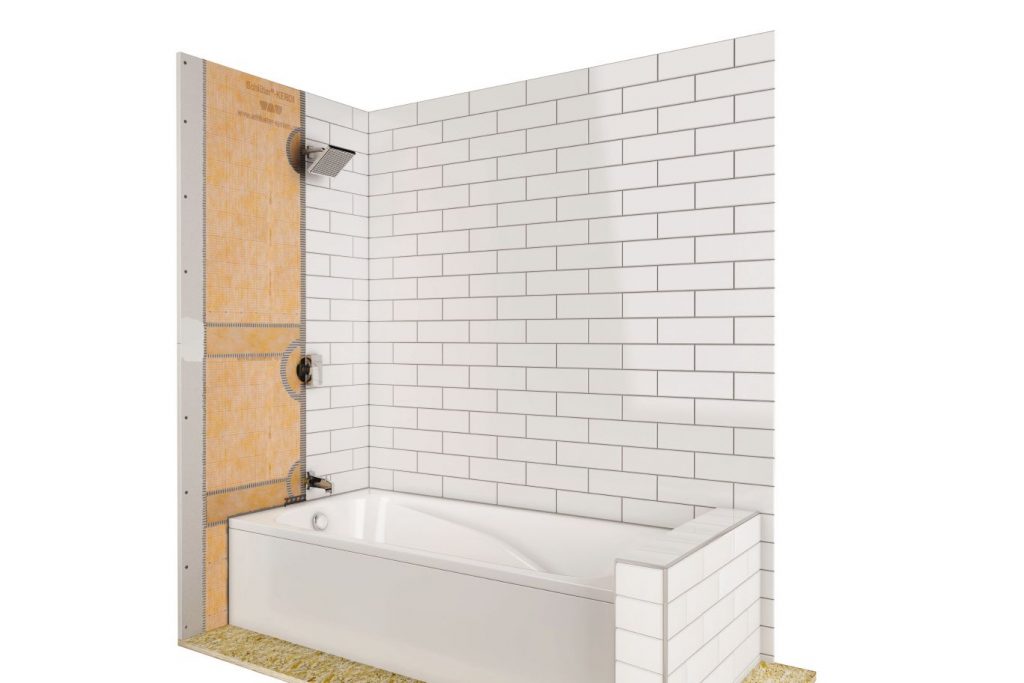 Watch this complete installation video to learn how to fit and assemble all of the Schluter shower components from start to finish. An installation handbook provides detailed instructions.