Mark Gantly is no stranger to retail management – he's a veteran in the industry with more than 30 years of experience who has worked his way up the managerial ladder.

"The companies I worked for were good companies and I certainly learned a lot that I took with me. They had excellent management training programs, I gained lots of experience in customer service, retail management as a whole, merchandising, inventory control, all that," recalls Gantly.

For the better part of three decades, Gantly became very used to working late nights, last-minute schedule changes, and sacrificing family time over weekends and holidays.

"I was looking for a different challenge, as well as something new with hours that suited my lifestyle and lent me more time to be with my family," shares Gantly. "We started a family a little later in life, and I really wanted to focus on them."

Gantly jumped at the opportunity to become the store manager of Tile Town's Richmond location in 2012 – giving him exactly what he was looking for.

"Being able to have Sundays off, and a set schedule where I know when I'm working week-in week-out, not working any late nights or holidays, it gives you a better quality of life." he professes.

Coming up on nine years as the store manager this October, Gantly describes his management style as one to always establish a team environment. "We tend to have a fun atmosphere. Part of the fun is working in a smaller group of 4-5 staff and developing a close bond," he explains. "We also develop relationships with our customers and it's fulfilling when we help them out from start to finish on a project."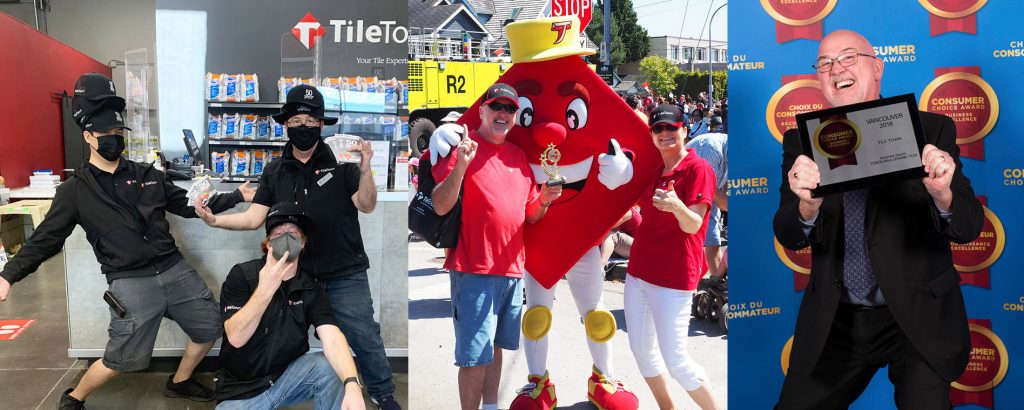 A large benefit for Gantly has been having direct involvement in many different projects and learning new things every day.

"There's always something new happening in the industry. There's been a lot of technological advances and heated floor systems, grouts, thin sets, a lot of improvements over the years," he says.

"I also really enjoy the creativity I get to do, like putting projects together for a customer, putting colours and looks together for style. In my previous experience, I wasn't involved in the design aspect. It can be challenging but it can also be a lot of fun."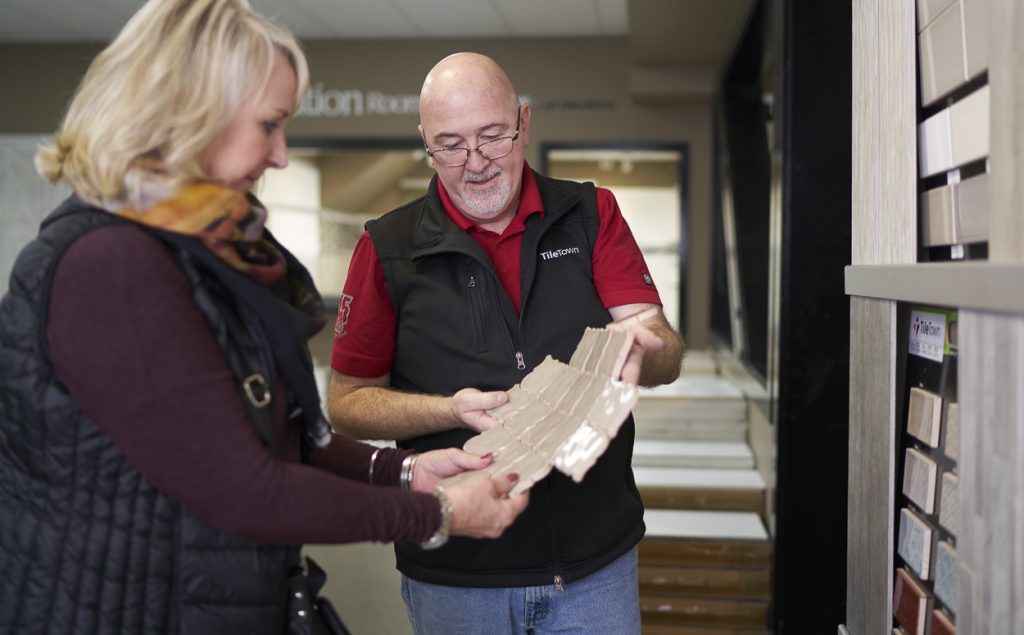 When customers are looking for help, Gantly's approach is to walk them through the process of tile installation step-by-step and provide as much support as possible.

"Sometimes customers don't realize how involved an installation can be. They do appreciate the heads up we give them so that it's not scary, especially for those doing smaller projects themselves," he says. "There is also no certification in tiling, but we have worked with a lot of contractors over the years that we can give referrals and recommendations for. It reflects some of our basic principles as a company – being trustworthy and knowledgeable. What we don't know, we're honest with the customer and contact the right people to get the answer."

Gantly sees himself continuing to work at Tile Town for as long as he can, even past retirement age. "Maybe 3-4 days a week because I enjoy the camaraderie and would miss that social interaction," he says jovially.

When in Richmond, be sure to pop by Tile Town to visit Mark and his team.

Watch Mark take you on a tour of the store.