Jason Makowski will soon celebrate the seventh year of his Tile Town career. 

"What inspires me is that, I know coming to work every day, it's not just coming to do my job and leave," says Makowski. "I'm working towards a greater goal of moving up and taking on more responsibility."

Makowski was only looking for a paycheck to get by when he first started working – initially applying as a labourer lifter at Tile Town for what he assumed was going to be a temporary job.  "I kind of just needed a job, I didn't know about tile or anything," he admits.

To his surprise, Makowski found purpose. He was encouraged by a supportive, growth-promoting team environment to think about his potential and change the course of his future.
Makowski worked his way up from the warehouse to the sales floor, and eventually, into management and in the distribution centre. His motivation: helping and improving people's lives.

"It's not just about tile, people come in and we give them good service," says Makowski. "The reward is they come back."

Makowski's managerial style is to provide his staff with as much support as possible – modelling his approach after a boss who took him under their wing.

"We just try and have fun. We all realize life is bigger than just work itself, so there is freedom if we can get the work done," explains Makowski. "I've also worked in every position, so when I do have a message to get across, it resonates more because I know how my staff are feeling in those situations."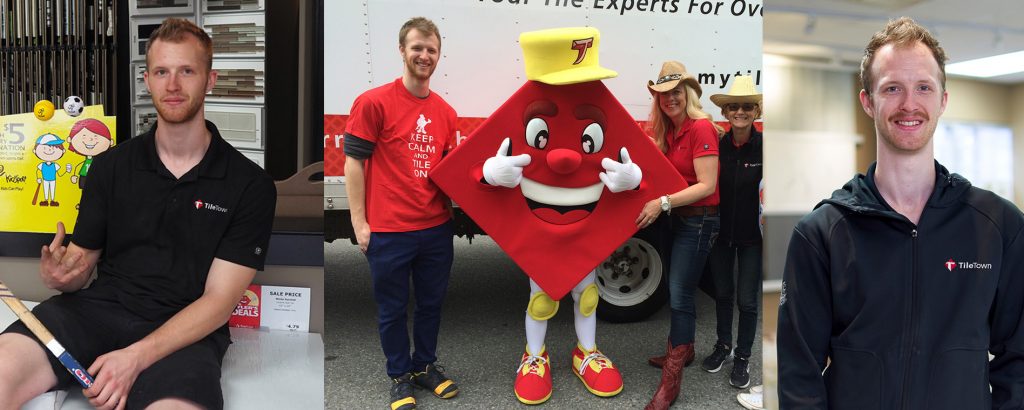 Makowski notes his store has seen slight changes in tile-picking trends.

"People are getting more exotic with their tile. They're are coming in and adding more pop and style to their rooms," Makowski says. "There was a 3-to-4 year period where all people cared about was reselling their house, so all they wanted to do was white. Now people want to enjoy their spaces a bit more and are planning to be there a bit longer."

Makowski is excited about his future and looks forward to continue growing his career with Tile Town. When in the Cloverdale neighbourhood in Surrey, be sure to visit Tile Town say hello to Jason and his team.