Now that we're past the equinox, spring cleaning is right around the corner. What better time to do some much-needed tile maintenance than now? When it comes to cleaning your tiles, various things can make tile and grout accumulate dirt in spaces like your bathroom or kitchen. These include:

-Soap scum in the shower
-Hard water
-Improper ventilation holding in moisture
-Grease from the cook top
-Red sauces
-Coloured beverages

A little spatter here and there may not show up right away but it will build up over time, and some stains are easy to spot right out of the gate. Even tiles in other areas of your house, including your fireplace tiles, may be subject to gradual build-up as well.

To kickstart your spring cleaning regime, Jesse Braden, who serves as our store manager at our Victoria location, offers these guidelines on proper tile upkeep.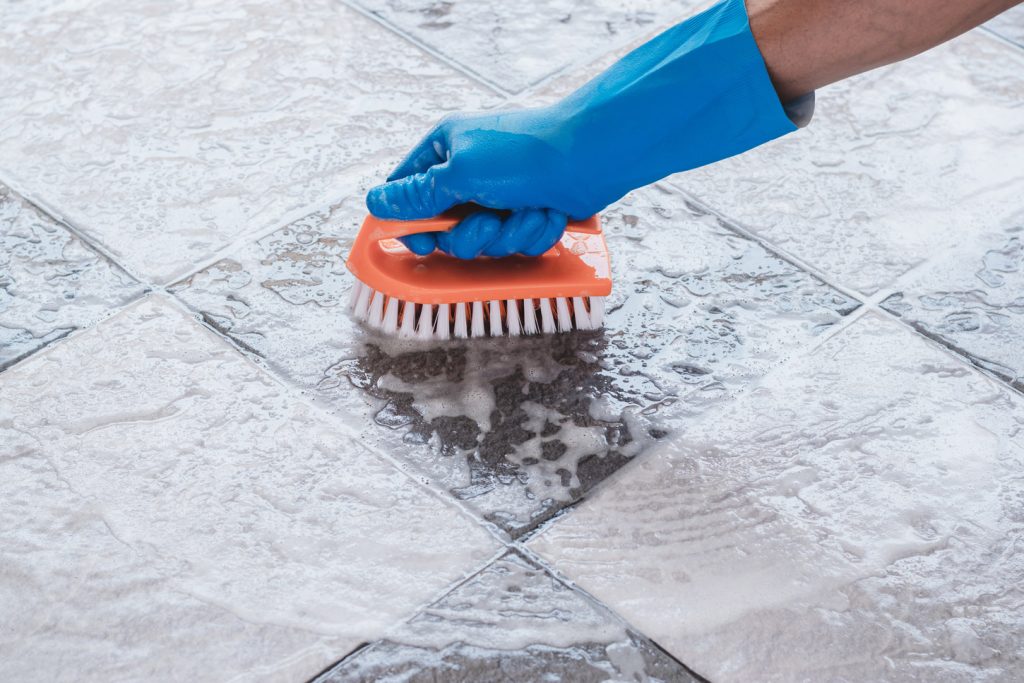 Use home remedies to clean
You can make home remedies to clean tiles and grout using white vinegar and water combinations or a baking soda poultice. To be on the safe side, consult a specialist store to help get the right information for the job.

Some stone tile (like our Ledger Stone Glacier 6×24) may not react the way you want with the vinegar, and some stains may need more than a home remedy poultice.

Best products to clean tiles
Cleaners from Mapei as well as some products from Aqua Mix are long-time leaders when it comes to keeping tiles looking good for years. In particular, Jesse recommends:

-Mapei UltraCare Concentrated Tile & Grout Cleaner (great for diluting as needed)
-Aqua Mix AquaShield Cleaner & Resealer (excellent preventative maintenance capabilities)

You can always chat with us online or in-store if you're unsure what the best cleaner for your tile is.

Selecting the right cleaning tools
Brushing grout with the wrong tools can make it erode, so make sure to use a stiff nylon brush. If the grout is properly maintained, anything that is sitting on it will be on the surface of the grout line.

How often tiles should be cleaned
Once a week should be your go-to with cleaners that incorporate sealers in them so that the chore becomes moderately easier. If your schedule doesn't allow for a once-a-week clean, then make sure your grout is consistently sealed.

Depending on the job you're tackling, it shouldn't take you any longer than a morning with a nice cup of coffee and some good tunes. We also recommend waterproofing your bathroom tiles to avoid dew or mould, ultimately saving you time in the future!

If you'd like any more advice, feel free to give us a call or come down to any one of our locations, we're happy to help.