Many Tile Town customers plan a tile renewal or a renovation in specific rooms. We're here to share that it's entirely possible to bring the drama and clean lines of tiles throughout your entire home. And in unexpected design ways.

Once you fall in love with our selection (we're looking at you Atelier Fiore Decor Matte Porcelain tiles!), you'll get inspired by the many ways to incorporate these tiles into your home. We love creating tiled walls from bedroom accent walls, living room feature walls, hallways, mudrooms or even an entire bathroom (floor to ceiling tiles). As you can see, there are many ideas and options for tiled accents walls.

Feature wall tiles in the bedroom

Many of us love the look of rustic wood. However, sourcing wood (especially barn wood) and maintaining it isn't that easy for most.

You can capture the essence of a rustic wood feature wall without the muss and fuss by installing a tile that looks like wood. Take a look at our Versa 7.5 Skyfall Click Vinyl Tile; it gives the warm appearance of wood without sanding and scraping. Applying vinyl wood as a bedroom feature wall behind a headboard gives the room a warm feeling and brings that rustic element to your room.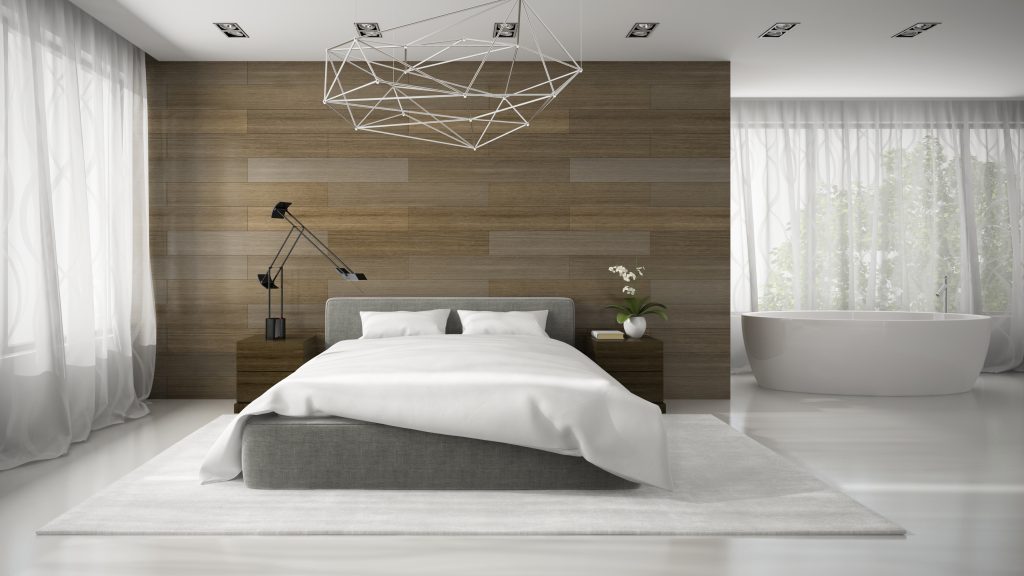 Living room focus: the fireplace
Many of us have a fireplace that our furniture gathers around, as it's a natural spot for rest and relaxation. Consider tiling the feature wall behind the fireplace to create a serene or eye-catching backdrop. You can bring the outside in by adding a Spaccato Grey 8X24 Muretto Porcelain Tile or add some drama with a larger tile and grout size.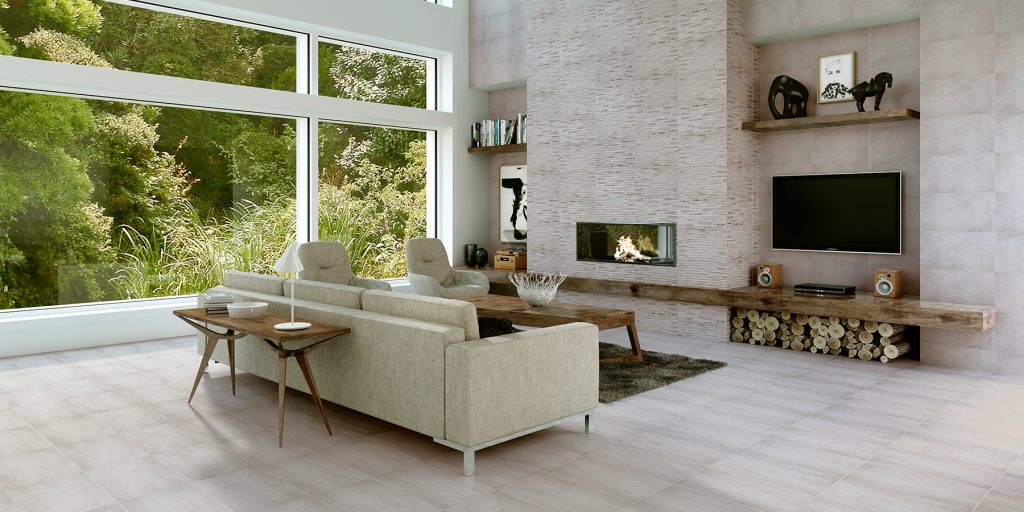 HGTV shares a story on a show stopper of an accent wall in an account in This Bright and Happy Home Will Make You Rethink the Way You Decorate.

Concrete hallways
If your home features a long (or even short) hallway, you can create a modern concrete wall with porcelain tiles that can give the appearance of a more industrial design esthetic but with the warmth and cleanliness of tiles. Narrow brick styles also add a unique texture to a hallway.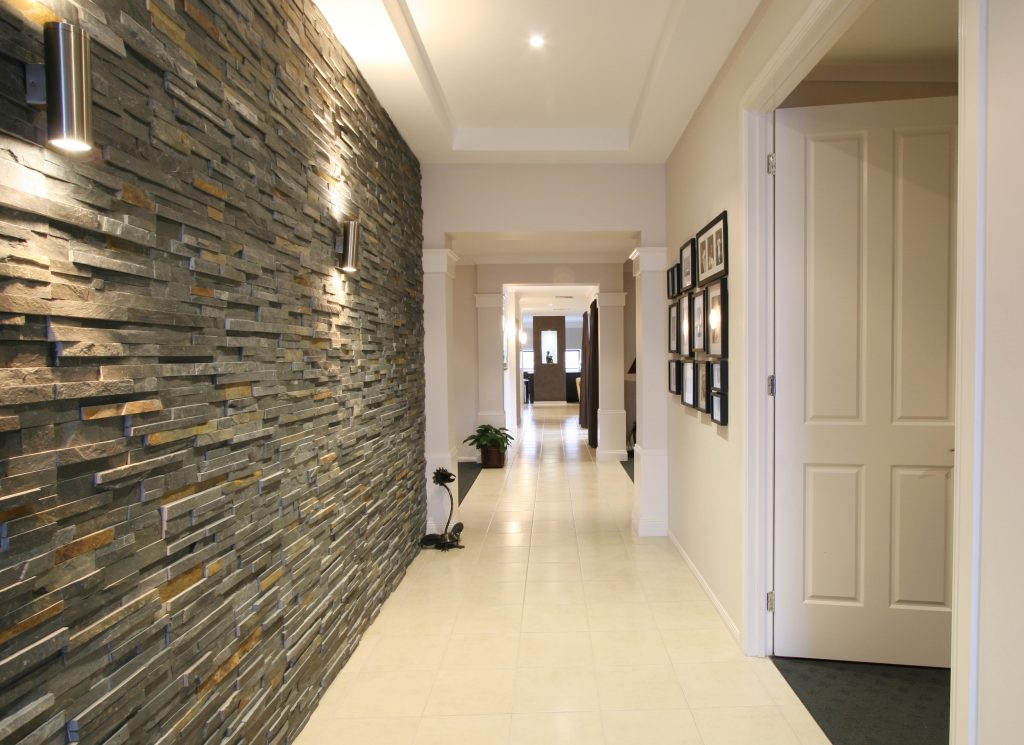 Mudding in the mudroom
Depending on your climate, the mudroom – often a laundry room as well – is pretty beaten up by sports equipment, book bags and muddy boots (and we're not just talking about the kids!). Consider a tile accent wall to keep the room freshly designed (and excuse you from constant dings in walls).

By choosing a repeated tile pattern, you create a pretty striking design that tile appears like wallpaper but is much sturdier for a heavily used area.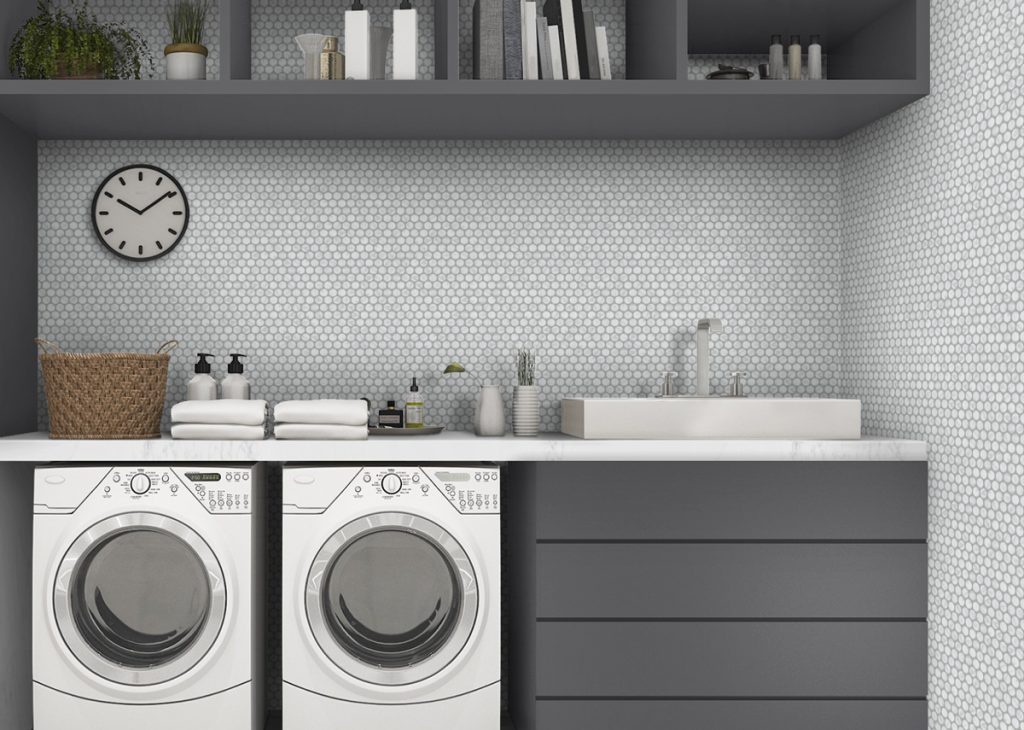 Bathroom feature wall tiles
While the shower or a sink backsplash is commonly a tiled area (tile is very durable against our greatest enemy – water!), we often see these tile designs carried through to a feature wall within the bathroom. Or even the entire bathroom, floor to ceiling, is tiled. Making the bathroom appear to be a much larger space. A touch of luxury, even.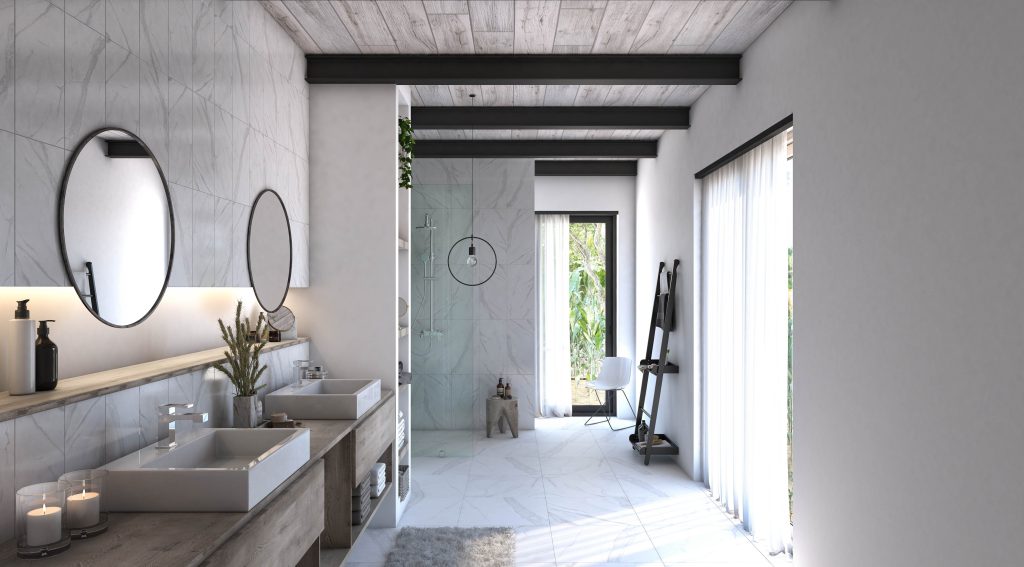 Western Living Magazine shares a bathroom designed to carry tiles throughout the entire room – resulting in a really dramatic look This Modern Reno Pairs Pieces from Ikea with Luxe High-End Furnishings.

We invite you to try the Tile Town Square and room visualizer. Please take some time and play with a few other rooms and spaces in your home to see if you, too, can make a dramatic (yet lasting!) effect with accent wall tiles.