Eastwood Solutions is a full-service renovation and design company based in Spruce Grove, Alberta. Owner Clint Langejans shares his team's approach to designing bathrooms and kitchens to complete home remodels, additions and garage suites.

Clint – tell us about yourself. What type of clients do you work with? What do you help to design?
We serve customers in Edmonton, Parkland County, and surrounding areas. I typically work with residential customers, helping them design kitchen and bathroom spaces.

Are you known for a particular look or approach? Do tell!
I prefer a modern look, but ultimately strive to meet the customer's needs, styles and expectations.

What are your favourite textures and colours to work with?
Current trends are timeless white with greys but it all depends on the particular space to incorporate splashes of colour.

Who do you follow on social media for inspiration?
I follow Schluter on Instagram and Tile Geeks on Facebook for inspiration and project ideas.

Do you share your work on social media? Where can we follow you?
Eastwood Solutions is on Facebook and Instagram. Most projects are posted upon completion for all to see and enjoy.

What home décor trend do you wish would disappear?
3×6 White Subway Tile

What trend is here to stay for a while?
All things grey.

What's the next big thing in kitchens? Bathrooms?
Kitchen backsplashes that use hexagon shapes or other patterns that help make the tiles stand out in between the straight lines of the cabinetry. In bathrooms, look for shower niches with integrated LED lighting.

Describe your approach to working with clients. Do you offer any of your services online?
Every client has different wants and needs. Sometimes, they know exactly what they want, sometimes I provide the results of creative freedom to achieve a solution to fit their needs and style.

Describe this photo – what tile collections did you use? How did you choose them?
Here's a walk-in shower built with a variety of Schluter products including Schluter Kerdi 60×38 shower pan with centre drain, Kerdi waterproofing, Kerdi 12×28 niche, Schluter 4″ floral matte black drain grate, Kerdi pipe seals, and curb, and Schluter Jolly 5/16″ and 3/8″ matte black trim profiles.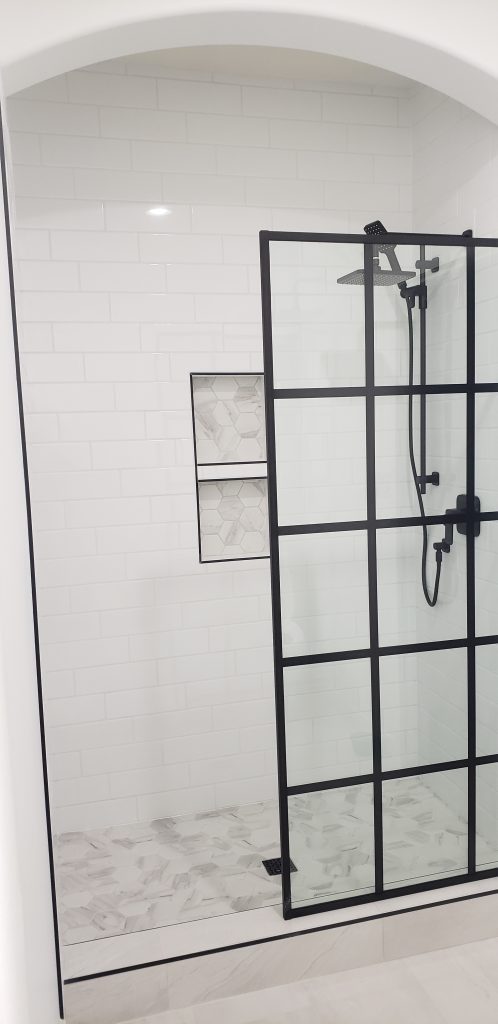 The tile selections in this blog post's feature image (above) are Lumiere White 4×12 Ceramic Wall Tile, Nohva White 12×24 Porcelain Tile (floor and shower curb) and the Elegance Carrara Hexagon 10×12 for the shower floor and niche accent. We used Mapai products including Ultracolor Plus Max Pure white grout for shower walls and Mapai Ultracolor Plus FA Frost grout for floor tile and curb. The client chose the floor tile. I chose the shower floor tile to complement the clean lines and colour scheme the client desired.

In this next project, we used Marlow Cloud 3X12 Glossy Ceramic Subway Tile along with Ultracolor Plus Max Pure White grout.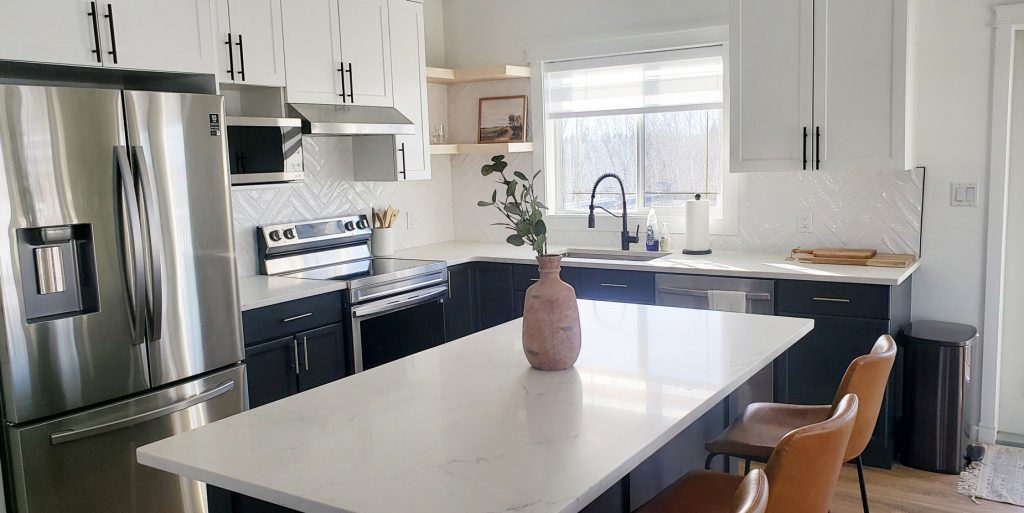 For this fireplace, we choose Nepal Gray in a 12×24 porcelain tile with an Ultracolor Plus FA rain grout.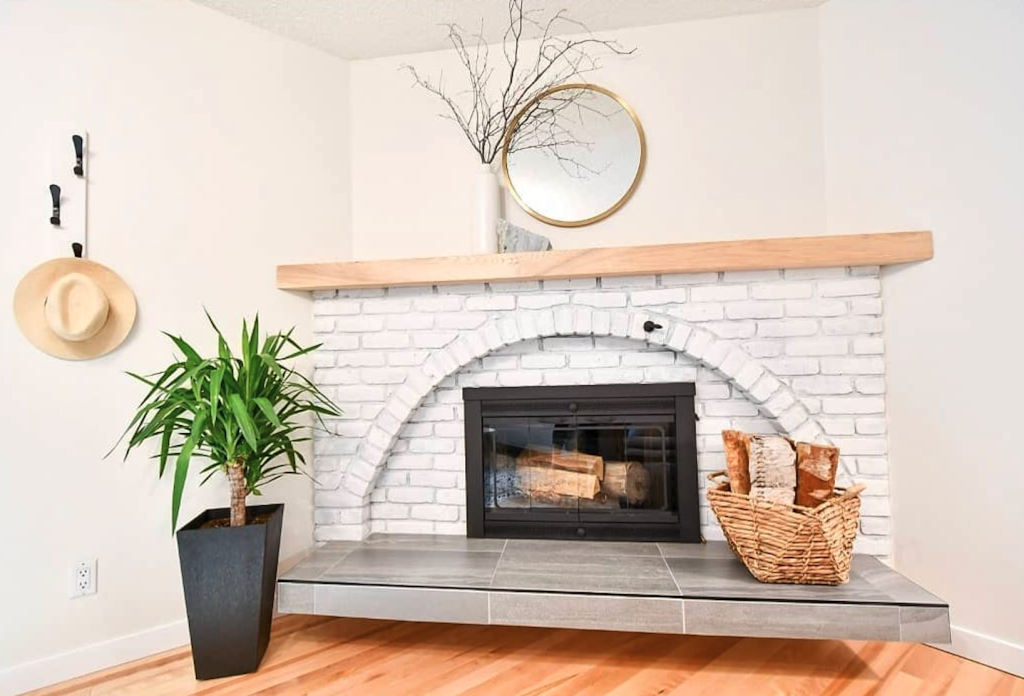 Last question. You're stuck on a deserted island. A bottle washes ashore with a rolled-up magazine inside. Which one do you hope it will be?
Sunset
Dwell
Elle Décor
HGTV magazine
House & Garden
Architectural Digest This one!