When renovating or updating your home, changing the flooring is one of the most significant ways to make an impact. Before you move forward and make any tiling design decisions, consider these factors:
-How the room is used by you and your family
-Floor size: do you want the room to appear larger than it is?
-How durable do you need the flooring to be?
-Do you have children and pets?

With these considerations, we can help you make an informed decision on your new floors – before you fall in love with a particular colour or tiling product!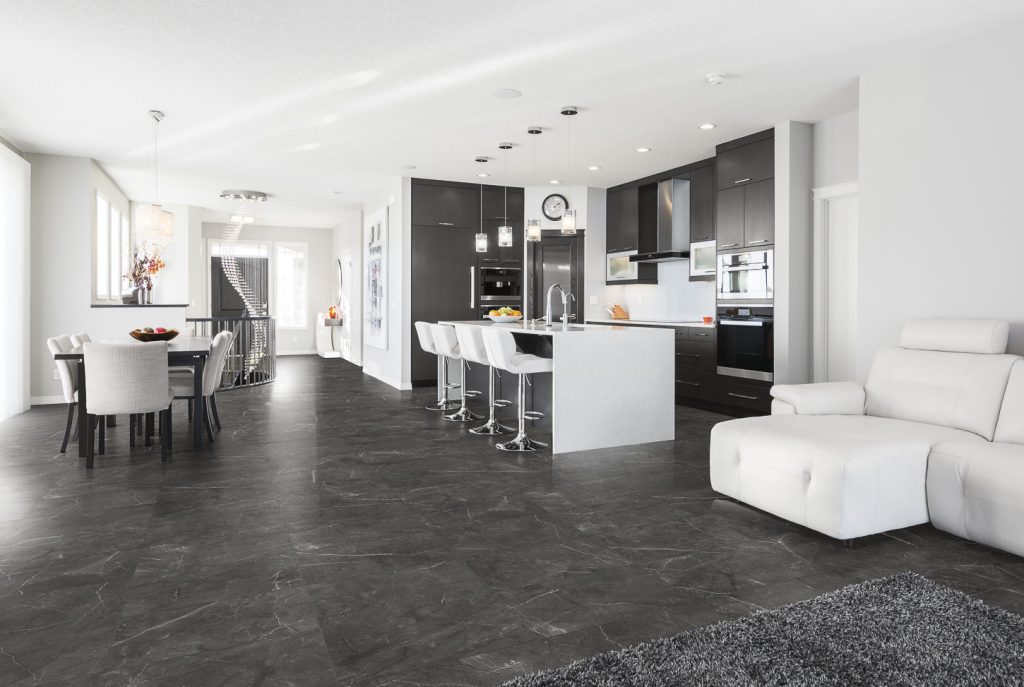 Room with a purpose
If you're planning to tile a kitchen, and maybe one of you may be a wee bit messier in the kitchen (and prone to slopping sauce on the floor!), you may want to choose a more stain-resistant tile like porcelain.
Or, if you're planning to tile a front room or entranceway, this area is prone to spills and muddy shoes or paws that track in the snow. What kind of tiles are not slippery? You may want to consider a vinyl tile for this area in your home.

Room size matters
If you're tiling a bathroom (which tends to have less floor space), consider a smaller tile to make the room appear bigger. Smaller hexagon-shaped subway tiles in a bathroom can make a room appear a lot bigger versus a larger square tile pattern that could make a room look smaller.

Our online room visualizer tool can help home renovators see the difference between smaller or larger tiles with smaller rooms.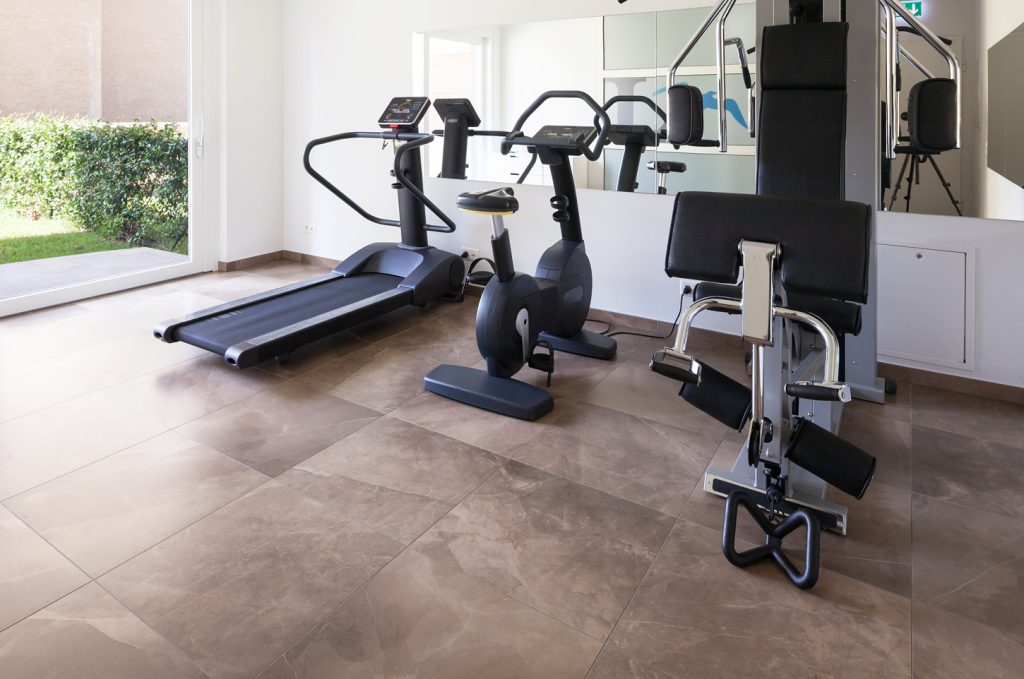 Durability
How do we find the most durable flooring? Tile always seems to win out as it's typically resistant to stains and scratches.
We suggest you consider the room that you're tiling for durability needs. Have you had water damage in this room? Is there any likelihood of future water damage? If you're tiling the laundry room, you may want to consider a product that is water and stain-resistant. Tile Town carries a large selection of Italian tiles that are incredibly durable in a home.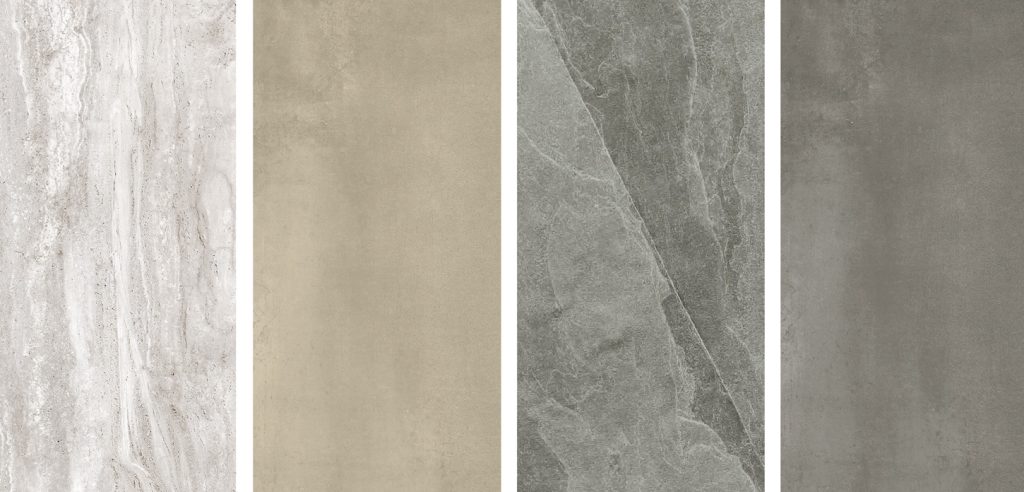 Children and pets
Our beloved children can be hard on a home. And not to forget our pets (especially if they are prone to rolling in smelly things on walks!). Choosing a floor tile with larger grout areas can be more effective against messes and pet odours.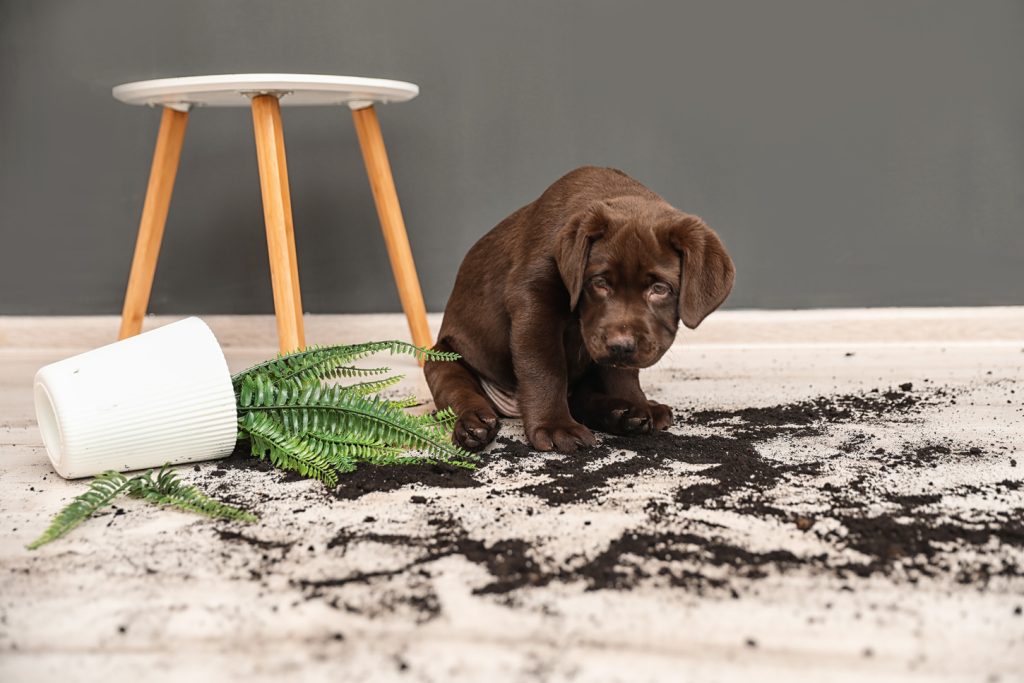 We suggest you log into our Town Square website, where you can start your project planning. Or give us a call; we'd love to help.