Planning a new tiling project or renovation can quickly become an overwhelming task. From gathering ideas and inspiration to sourcing materials and trying out a variety of samples on location, there's a lot to consider.

But with the Town Square project planner app, coordinating that same project can actually be simple, seamless, and more than a little fun. It can help you gather ideas, build mood boards, chat with tiling experts, and visualize your space—all from a single easy-to-use digital space.

Here's how you can use Town Square to plan your next tiling project from A to Z.

1. Getting started
Before you begin brainstorming ideas for your space, visit the Town Square page to get started. If you don't want to lose your progress, you'll want to create an account as well.

Then, give your project a name. We recommend using the name of the room you're tiling. If you're going to be working on multiple rooms, you can create multiple projects and switch between by tapping on the top left menu.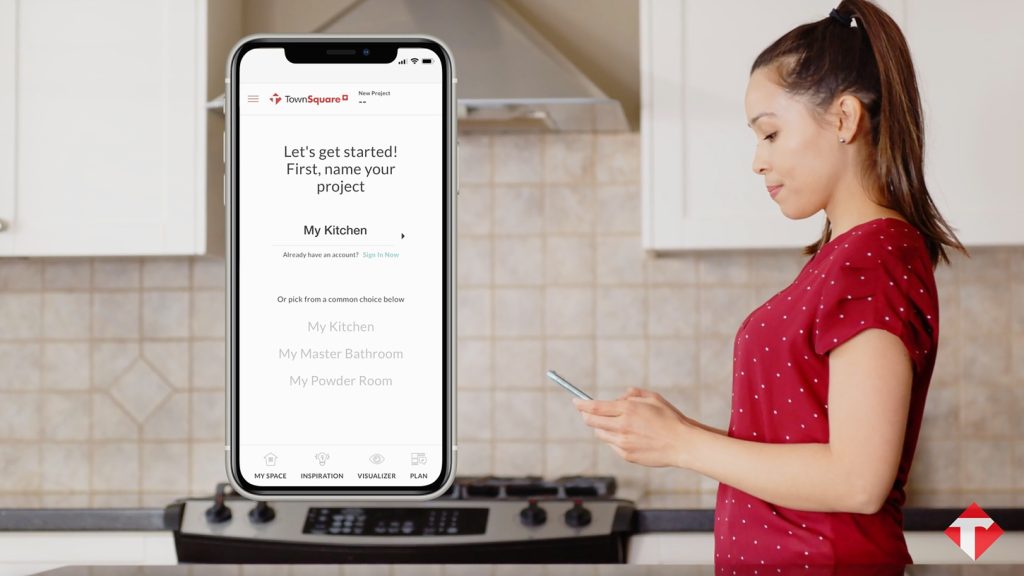 2. Add photos of your space
Next, take some photos of the space you want to tile or retile. For the best results, take wide shots that show most of the full room or space you're working on. You'll use these photos in the Town Square app, later on, to visualize your space, as well as in consultation with your Tile Town design expert.

You can also add notes to your photos. For example, say you're taking photos of your kitchen because you're planning to retile the backsplash. You can note in the photos whether the countertop will be getting replaced or not, as that will impact the colour or style of the new tile you choose.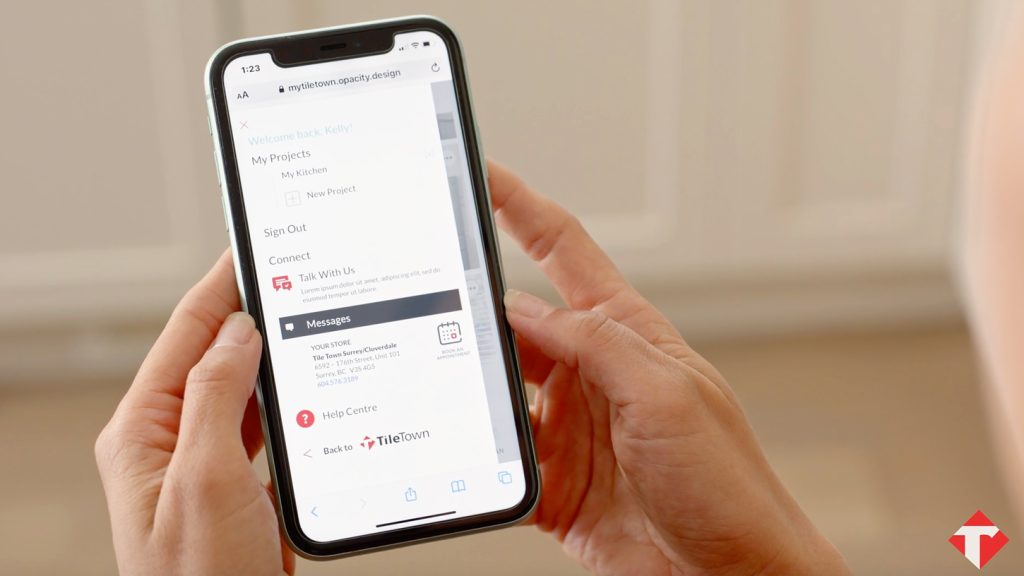 3. Collection inspiration and build your mood board
Now it's time to start gathering ideas and inspiration. From inside the app, you can browse tiles and add images to your mood board with a tap. You can also see any tile you've already favourited previously.

This is a great way to keep all of your ideas and inspiration in one place you can easily reference later, or easily share with a Tile Town designer.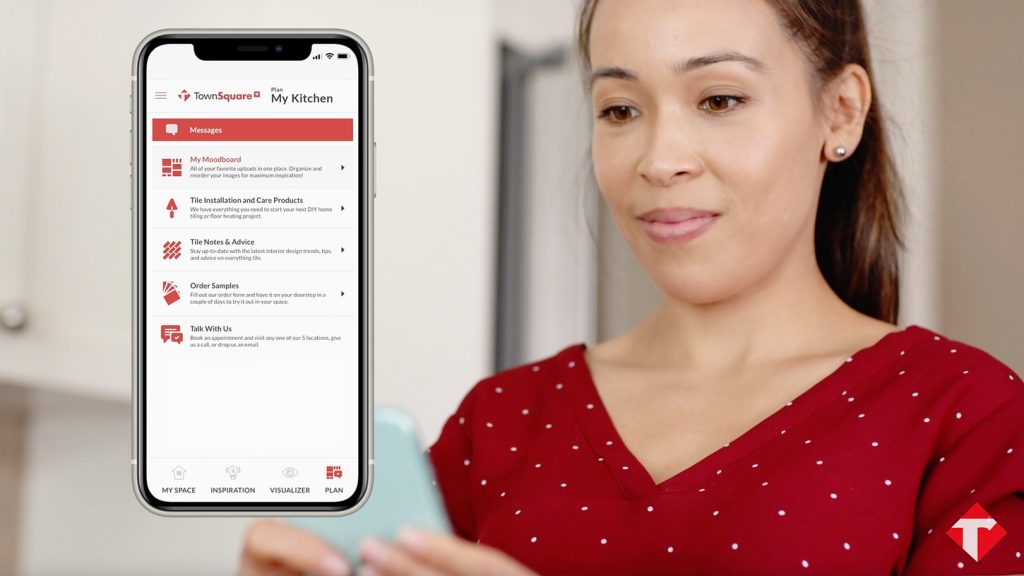 4. Use the Visualizer Tool
Finding inspiration and ideas isn't hard. Trying to visualize them in your space, though, can be tricky. That's where Town Square's Visualizer Tool comes in handy. With the Visualizer, you can see how different tile combinations look in your space with a few taps of your finger.

You can use the photos you uploaded of your space, or choose from pre-loaded scenes if that's easier. This is a great way to quickly see how different tiles and combinations of tiles work together for your space.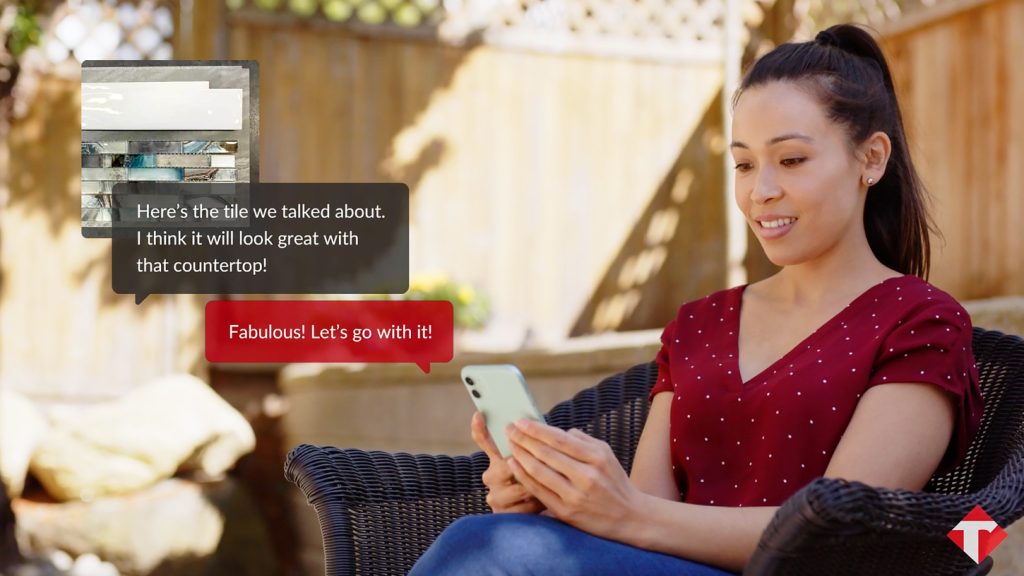 5. Manage your project 
From directly within the Town Square app you can also find installation tools, order samples, and arrange to talk with a Tile Town designer for tips and advice.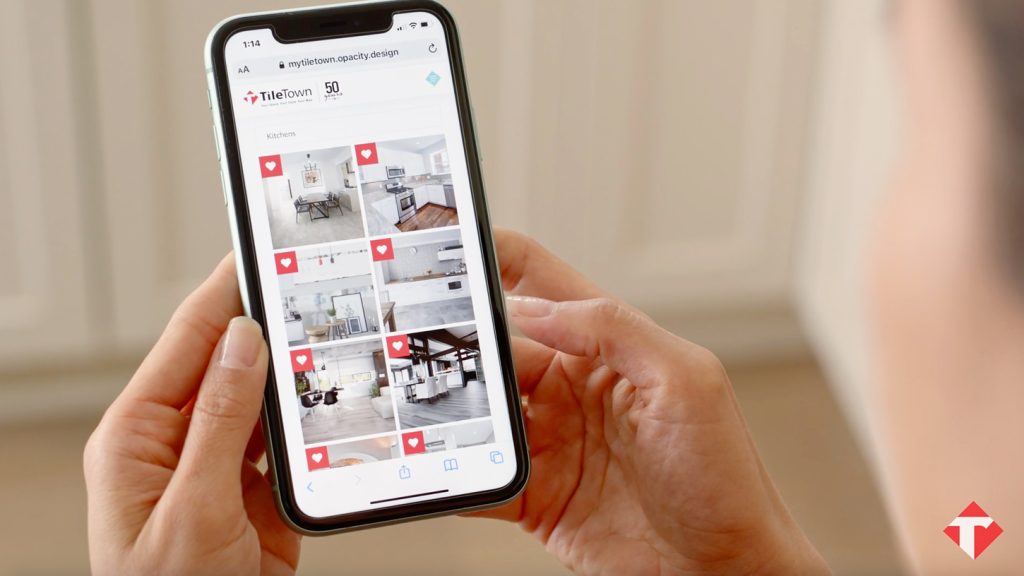 6. Consult with a Tile Town Designer
After you've gathered your ideas, built your mood board, and visualized your project, you can book a consultation with a Tile Town Designer for some expert advice. Your Designer will review your project in the app and offer advice and recommendations.

7. Complete your order
Once you've finalized your selections, you can complete your order from within the app, and select either doorstep delivery or in-store pickup. With the Town Square app, planning your next tiling project is simple and easy. From start to finish you can keep all of your ideas, inspiration, favourite tiles, and advice from expert consultants in one easy-to-reference place. Try it out today.