We love to work with the home design, building, and real estate communities. Helping interior designers, stagers, decorators, painters, contractors, and realtors, curate unique tile collections that transform their clients' spaces is a creative process. Here we chat with our local professionals.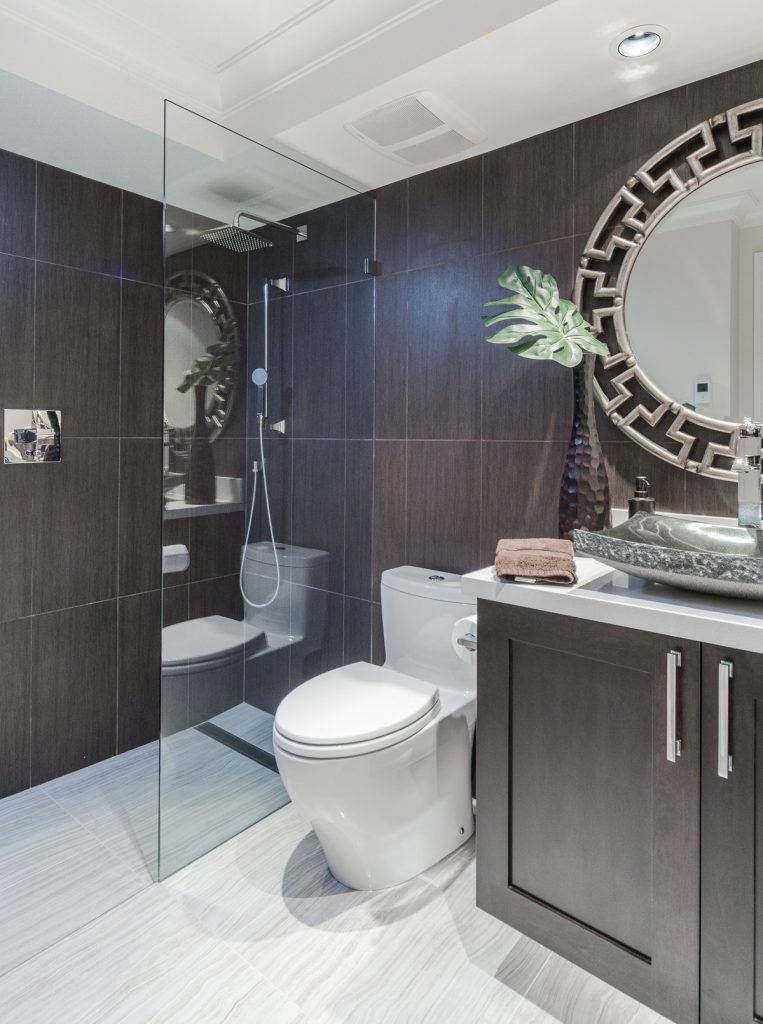 Cheryl Giesbrecht, Interior Designer at Cardinal Contracting

Tell us about your contracting company. What do you help to design?
I live with my husband, Brent Giesbrecht, in Langley. While I've always had a passion for design, I never really explored it until I met Brent. He's worked in the construction industry for his entire career.

We started Cardinal Contracting over 20 years ago. That's when I discovered how much I thoroughly enjoyed the process of building and decorating our own homes. When Brent took on new projects I would assist his clients with some of the overwhelming decisions and details that come with building custom homes.

Are you known for a particular look or approach? Describe it.
My approach to design is creating a cohesive welcoming space that is classic and timeless. I like working with neutrals, whites, and tonal or monochromatic colour schemes that create a balanced and harmonious space.

What are your favourite textures and colours to work with?
Adding texture makes a space pop especially working with a monochromatic scheme. I layer textures by mixing them with pattern or colour in a pillow or throw to create a contrast. Plants can also be an unexpected way to add texture to a space. I also like to use natural materials in a space such as wood and metals. Another way to add texture is the use of tile or stone on a backslash or fireplace.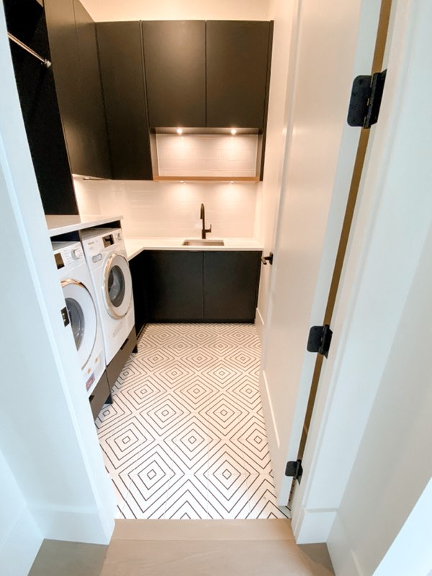 Who do you follow on social media for inspiration?
I follow a lot of different designers with different aesthetics. However, Studio McGee is a favorite of mine right now. Her personal story and her design are inspirational.

Do you share your work on social media? Where can we follow you?
Cardinal Contracting has an Instagram account that features mostly the construction side of our business. The majority of our business is referral-based.

What home décor style do you see losing popularity?
A home décor trend that seems to be fading out is the heavier traditional style of crown mouldings. They are being replaced with a clean and more simple detail.

What trend is here to stay for a while?
Quartz for kitchen countertops is a trend that I don't see going away anytime soon. The material is extremely hardy, easy to maintain, and is anti-microbial. Another rising kitchen trend is composite sinks. These sinks are made from the same material as the countertops and aesthetically create a more uniform look. I recently used these sinks in a new build and love them! The farmhouse sink and stainless steel sink are still very popular and a favourite.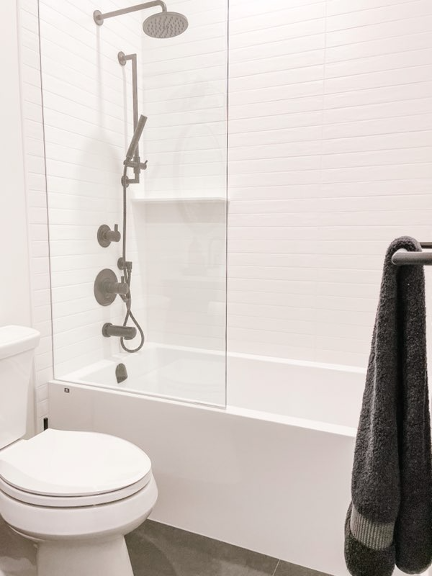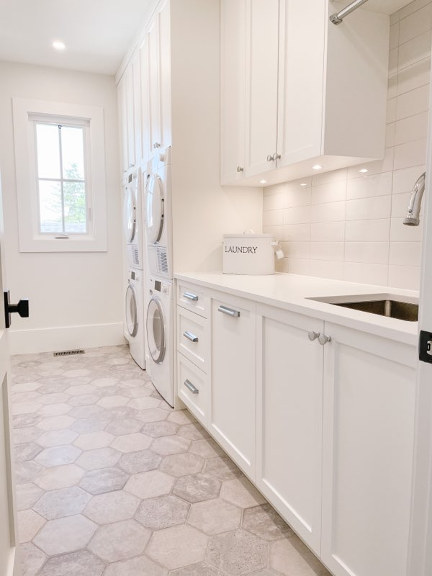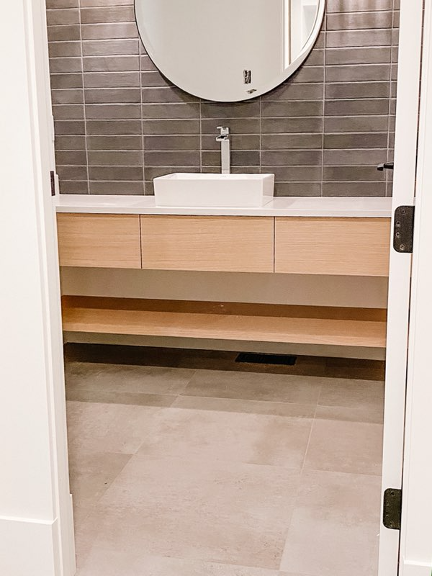 What's the next big thing in kitchens? Bathrooms?
A white kitchen will always be in style. However, I am seeing more people experiment with coloured cabinets in their kitchens and more elaborate hood designs with tile and texture.

Bathrooms inspired by nature seem to be trending right now. We are seeing more wood finishes, natural and organic materials such as wicker, plants, and porcelain tiles that mimic stone.

Describe your approach to working with clients. Do you offer any of your services online?
When working with clients it's important to know how they function in their homes and what kind of mood they want to express. I use inspirational pictures to help clients visualize the space and style they desire. Then I choose products that are based on those conversations, which help clients stay on task and not get caught up with the overwhelming shiny and sparkly new things.

You're stuck on a deserted island. A bottle washes ashore with a rolled-up magazine inside. Which one do you hope it will be?
Sunset
Dwell
Elle Décor
HGTV magazine
House & Garden
Architectural Digest This one!! I love how the magazine portrays a variety of homes and innovative design ideas.